Monthly Archives:
September 2022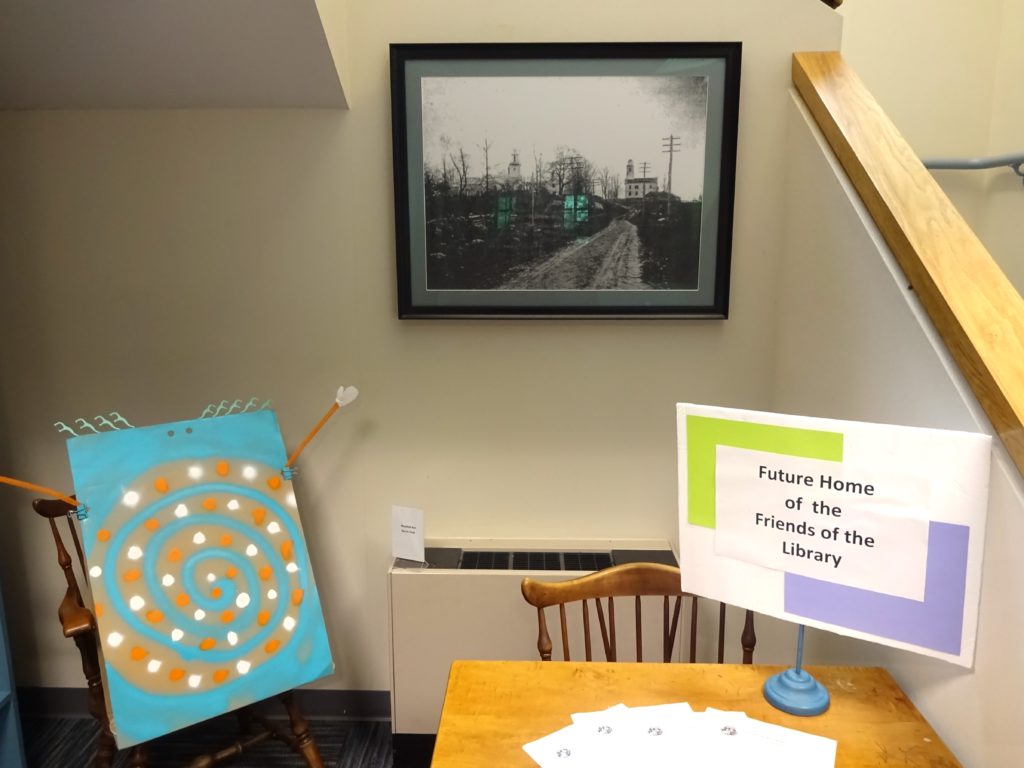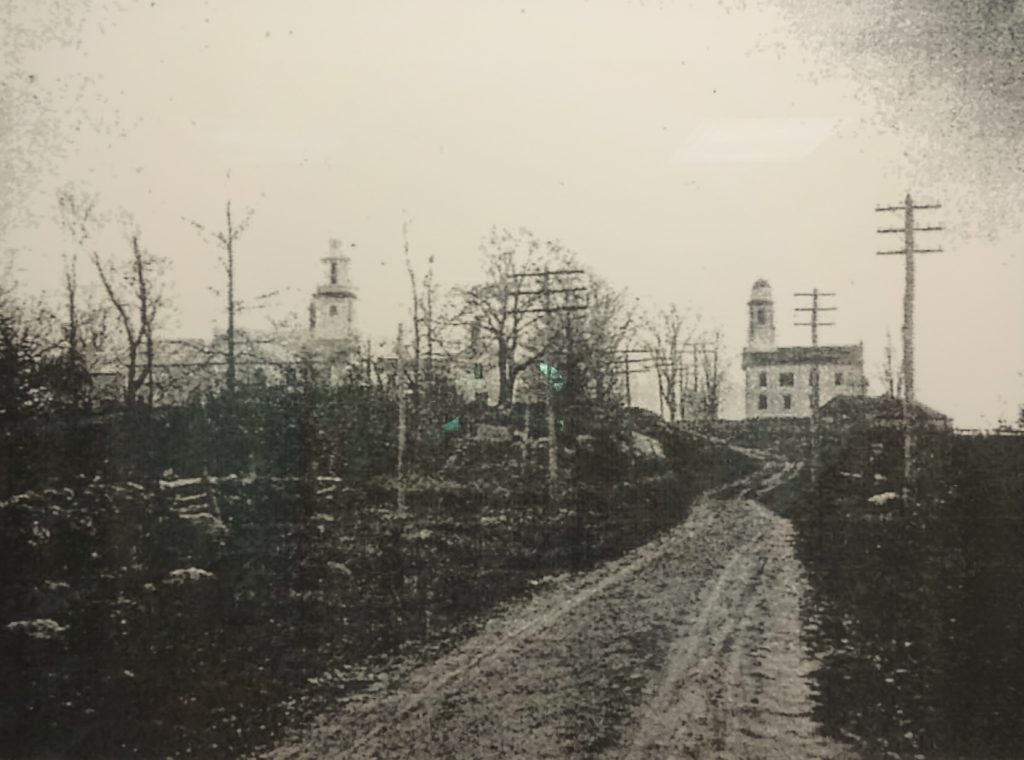 The Friends of the Library have added a historical photo of Amity Road as it appeared in 1908 to the wall of the nook that will hold their resources once the Library's renovations are complete. The road is made of dirt and there are fewer trees, but the hill leading up towards Christ Episcopal Church and the First Church of Christ is still recognizable; the building that now houses Clark Memorial Library (sans extension) was constructed in the open area on the left from 1936 into 1937.
Feel free to stop by and see the photo in person – and take the opportunity to grab a Friends of the Library membership application!
Recycled Art Displays
Thank you to local artist Liz Scott for these recycled art pieces, which are currently on display both in and outside of the Library!