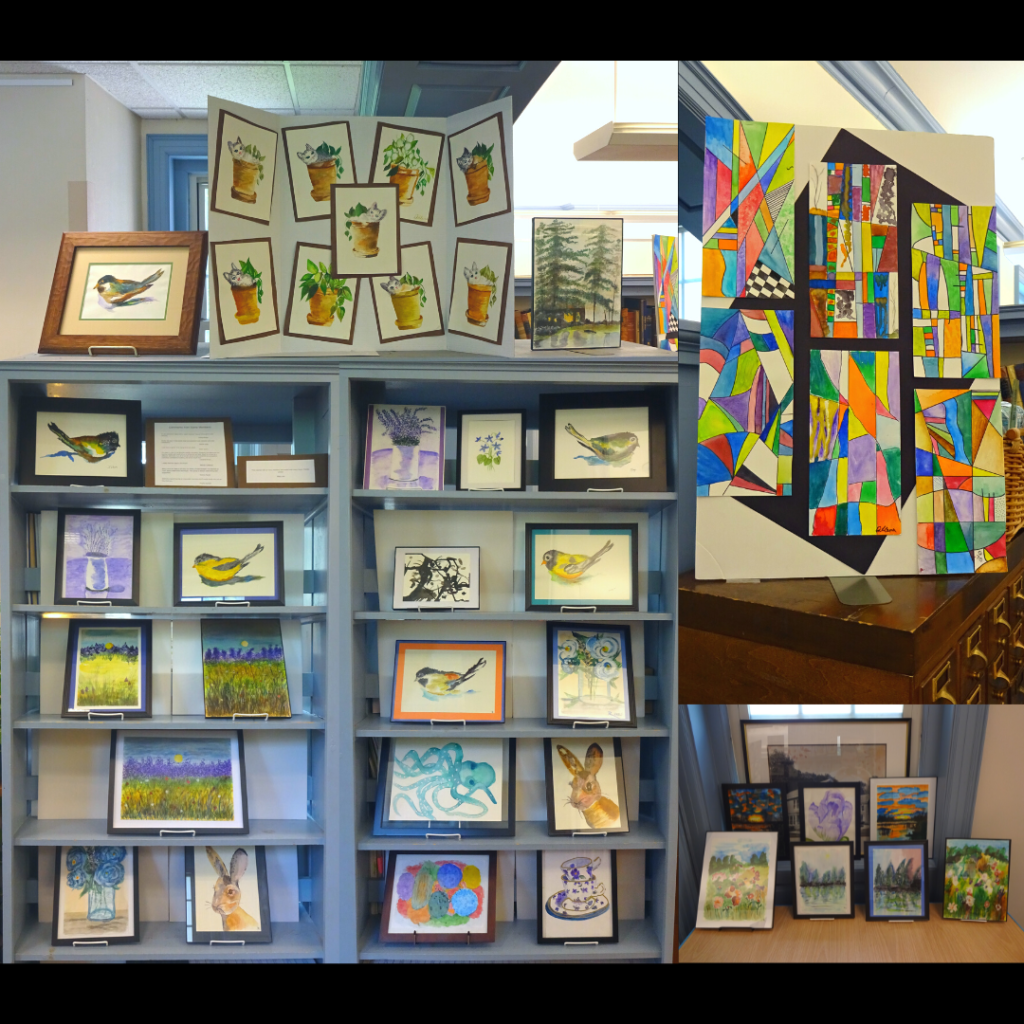 Clark Memorial Library is hosting an art display featuring pieces by the members of the Bethany Senior "Art Gang", an art club sponsored by Bethany Senior Services. The display is upstairs, to the left of the check-out desk. Come take a look!

The Art Gang began as an hour-long weekly watercolor class where each new member believed that they were never going to be able to succeed. It is now a "true friends" club that celebrates the success of all members and normally runs at least two hours – and the art produced is unique and beautiful! Members explore a wide range of techniques: wet-on-wet, wet-on-dry, dry brush, glazing, bleeding, feathering, masking, splattering, sponging, and even salt texturing, led by local artist Mary Lou Narowski.

The group meets Thursdays at 11:00 AM in the meeting room at Bethany town hall. The cost is $9.00 per session – all supplies are provided. Please join us as we always have room, and the laughs are abundant! For more information contact Robin Glowa, Director of Bethany Senior Services, at 203-393-2100 x1124.