---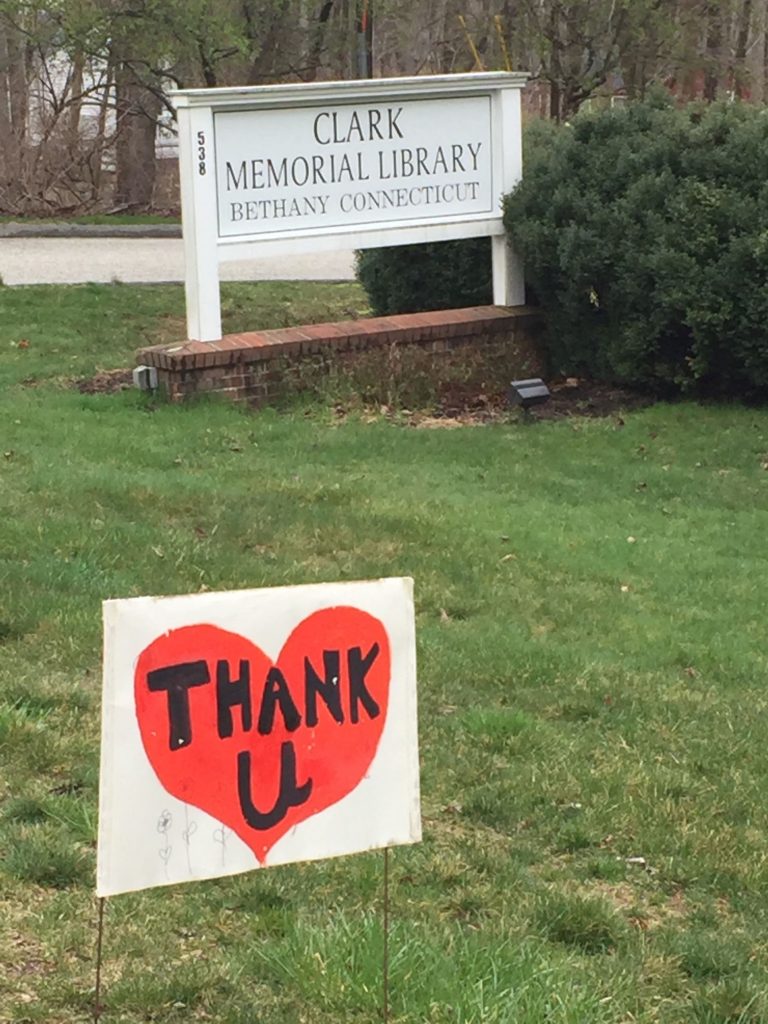 Thank you for loving your library!
---
Since 1930 the nonprofit Bethany Library Association has worked to bring library services to the town of Bethany. Each year the Association conducts fundraising to support enhancements to library services and ensure delivery of the library's mission.
The Association operates and maintains Clark Memorial Library using funds provided by annual grants from the Town of Bethany and the State of Connecticut and by income from endowments provided by many generous townspeople and the efforts of local community entities such as the Friends of the Library and the Bethany Garden Club.
The library also gratefully accepts individual gifts and donations throughout the year. Donations may be sent to the library address or through Paypal using the button below.
---
Annual Drive – Print copy of 2021-22 Annual Pledge form here.
Each fall, Clark Memorial Library begins its annual fundraiser to support ongoing library services. Clark Memorial Library is not a municipal department, but it is a town asset, administered by the nonprofit Bethany Library Association. The library receives a grant from the Town of Bethany that contributes to overall expenses, but a significant amount of operating expenses comes from additional grants and fundraising. Your donations are put to work immediately to support ongoing library services.
Great Give
In May each year, Bethany Library Association participates in this regional event as part of the Greater New Haven Community Fund. Local donations are amplified through the additional opportunities managed by the Community Fund.
Memorial Gift Donations
A gift in memory of someone is a meaningful way to remember or honor a beloved family member, respected friend or colleague. The library and Bethany Library Association will notify any family/recipients of the gifts and thank all who contribute in this way.
---
---