The Clark Memorial Library Children's Room is located downstairs, on the left as you enter through the Library's side door. It has been fully renovated, and has lots of resources available for both children and their guardians. This is also where most of our children's programming and Makerspace activities take place.
Let's take a quick tour!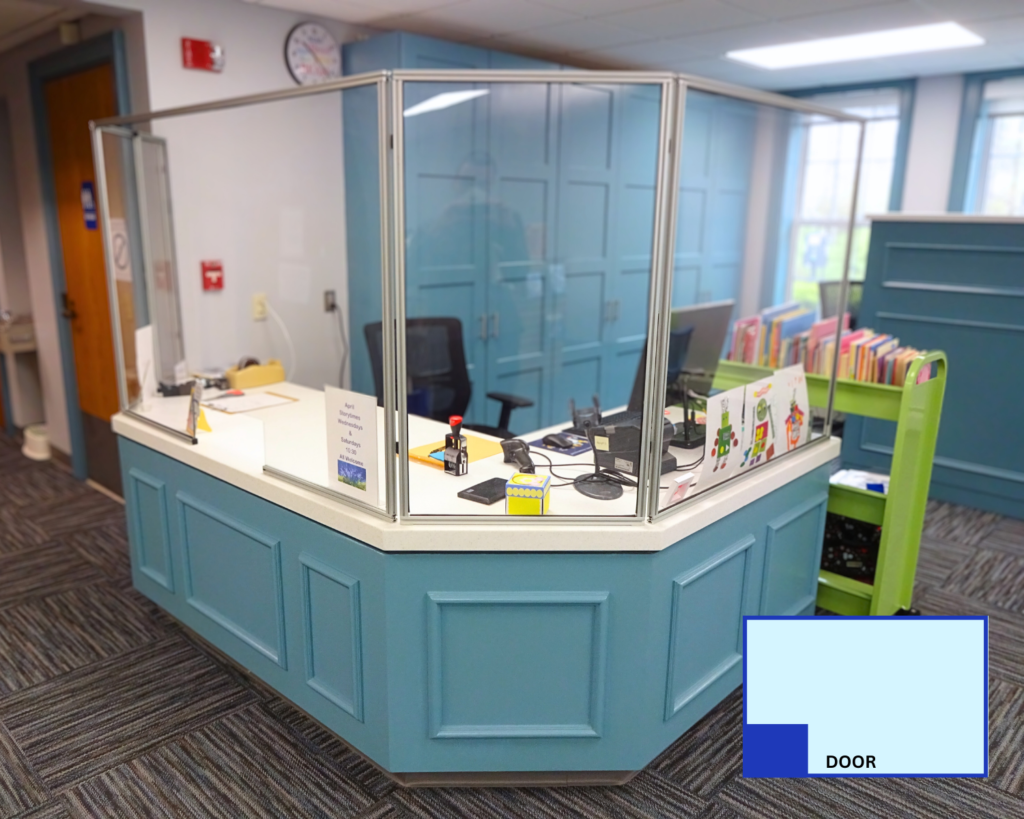 This is the checkout desk, where you can find a member of library staff if you need any assistance. Books can be checked out either here or upstairs at the main desk.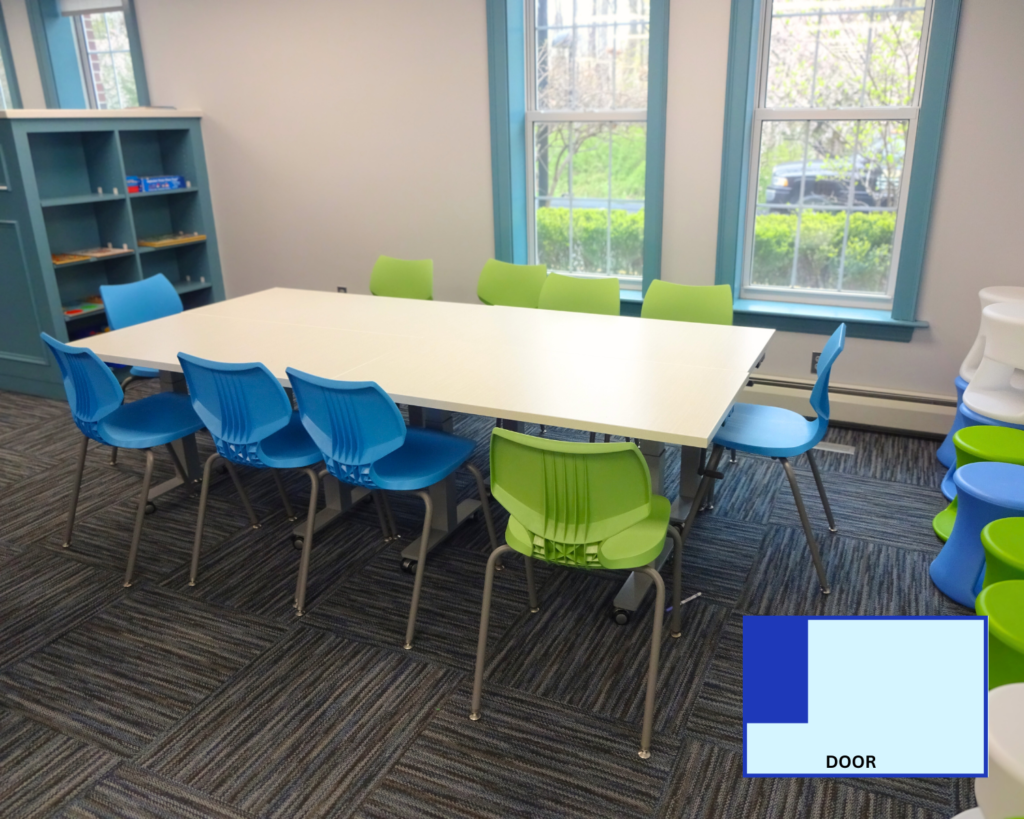 This is our Makerspace! Each month, the Library hosts programs and special activities here that allow children to learn, innovate, and create, all while having fun. And we periodically host programs for other age groups, as well – be sure to check the Calendar of Events and our social media pages for upcoming Makerspace activities.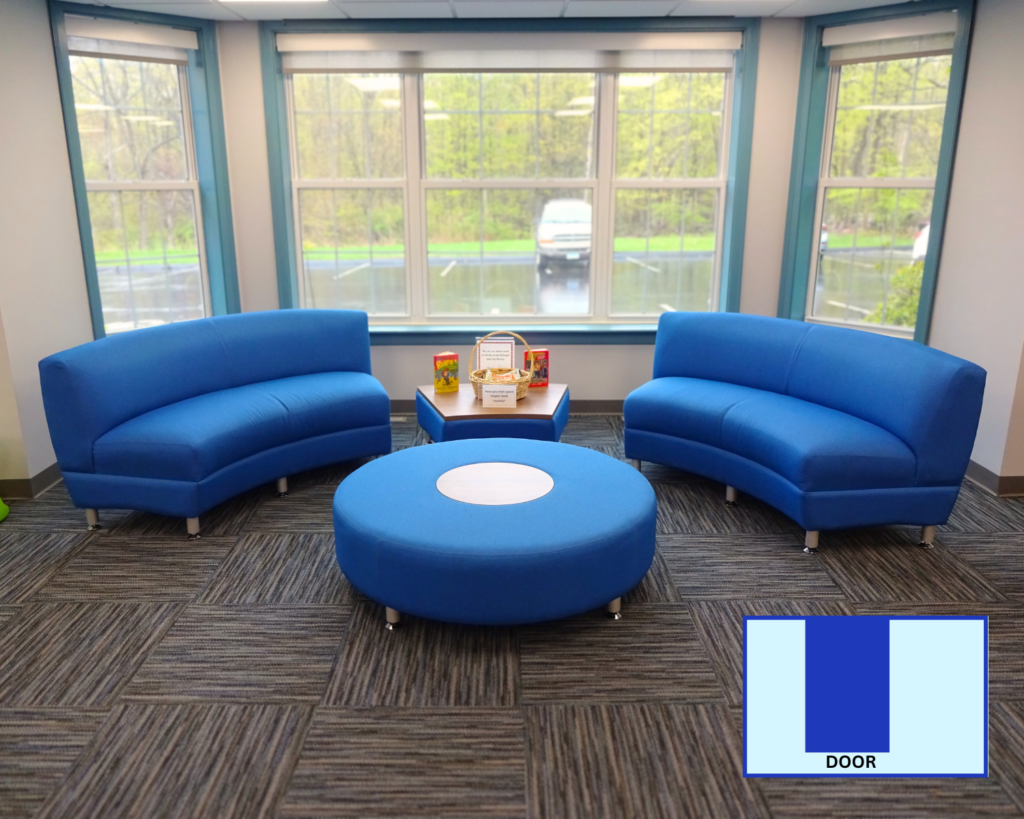 This is the sitting area, where adults and their children can relax, read together, or take part in one of our family storytimes. There's seating for patrons of all ages, from colorful child-friendly cushions to full-sized couches and a circular bench. Feel free to grab a book from any of the displays!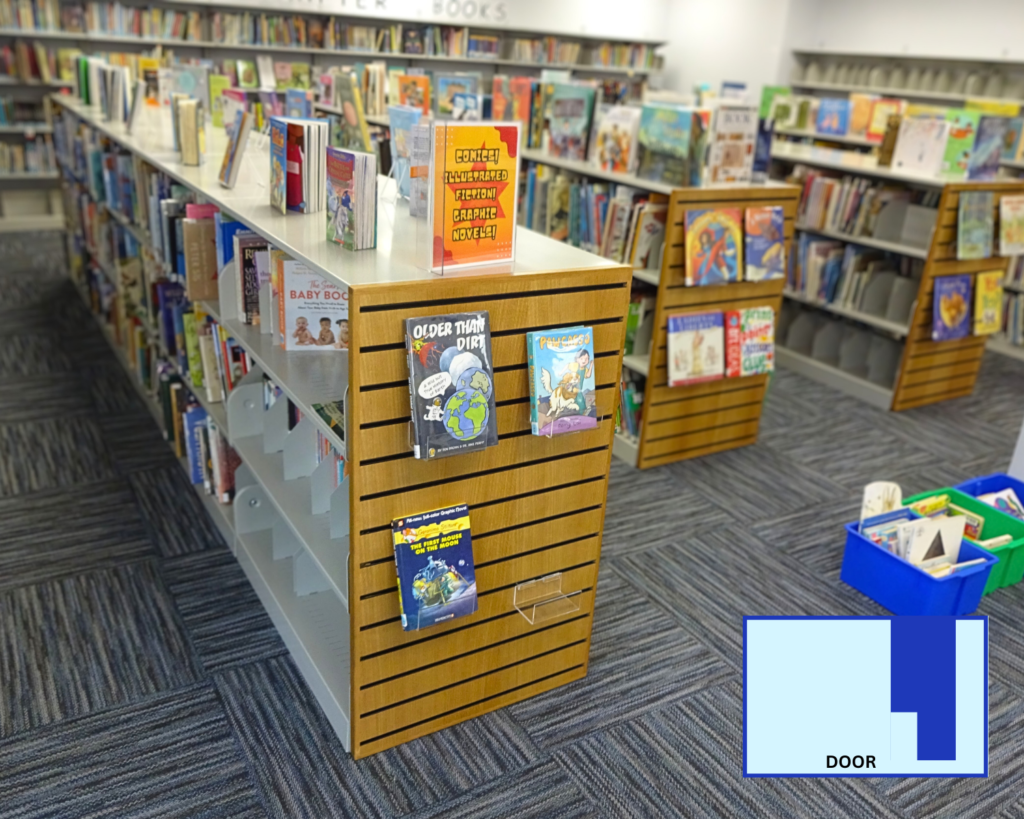 These are the Picture Book and Juvenile Nonfiction shelves. Most of the books here are appropriate for younger readers and read-aloud sessions.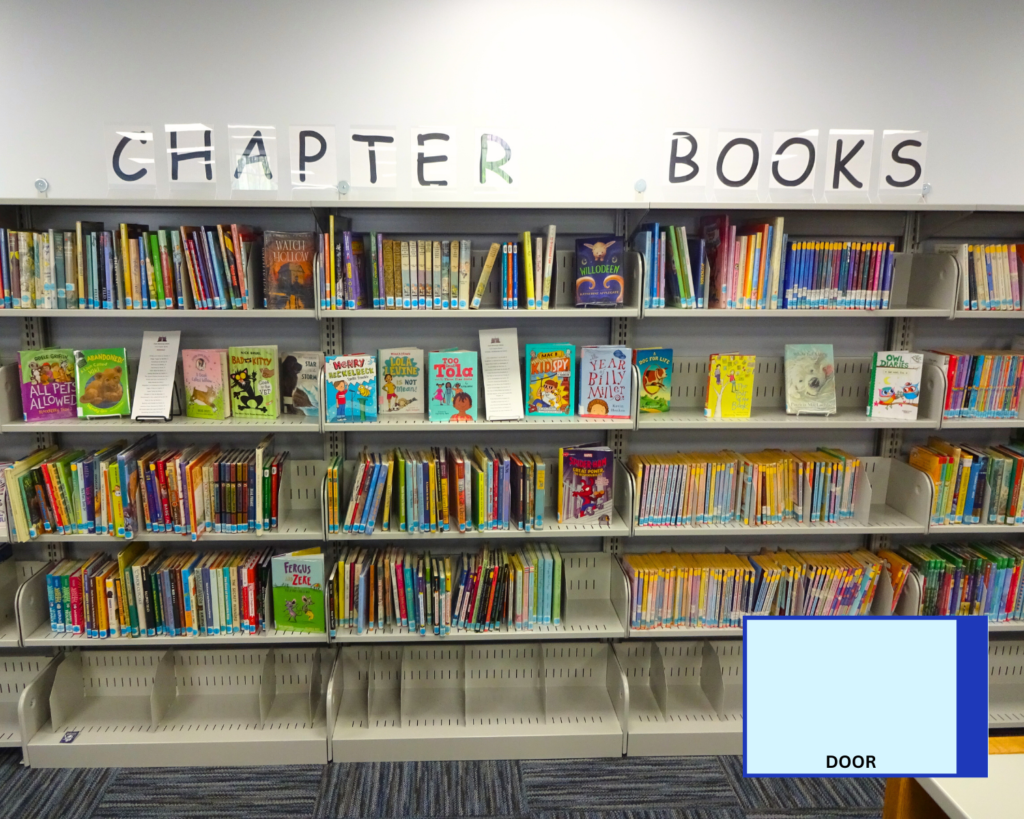 These are the Juvenile Fiction shelves, where you can find early chapter books. Chapter books for more advanced readers can be found upstairs in our Teens & Tweens and YA sections.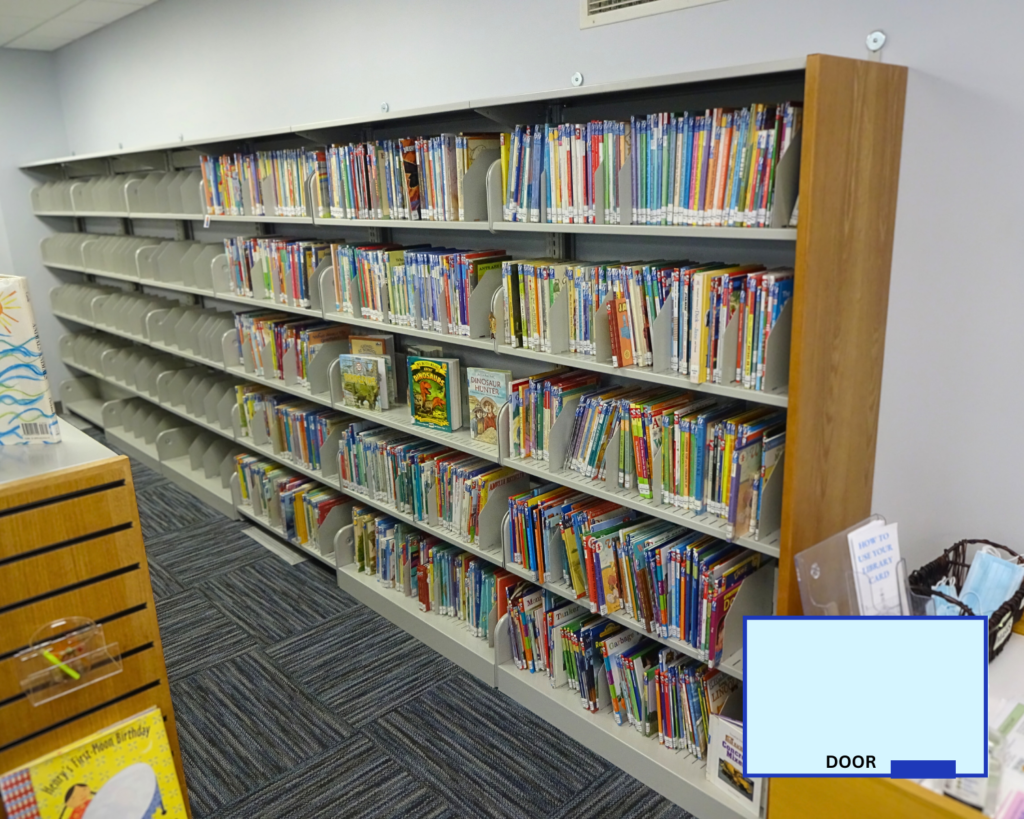 These are the Early Reader shelves, for newly independent readers.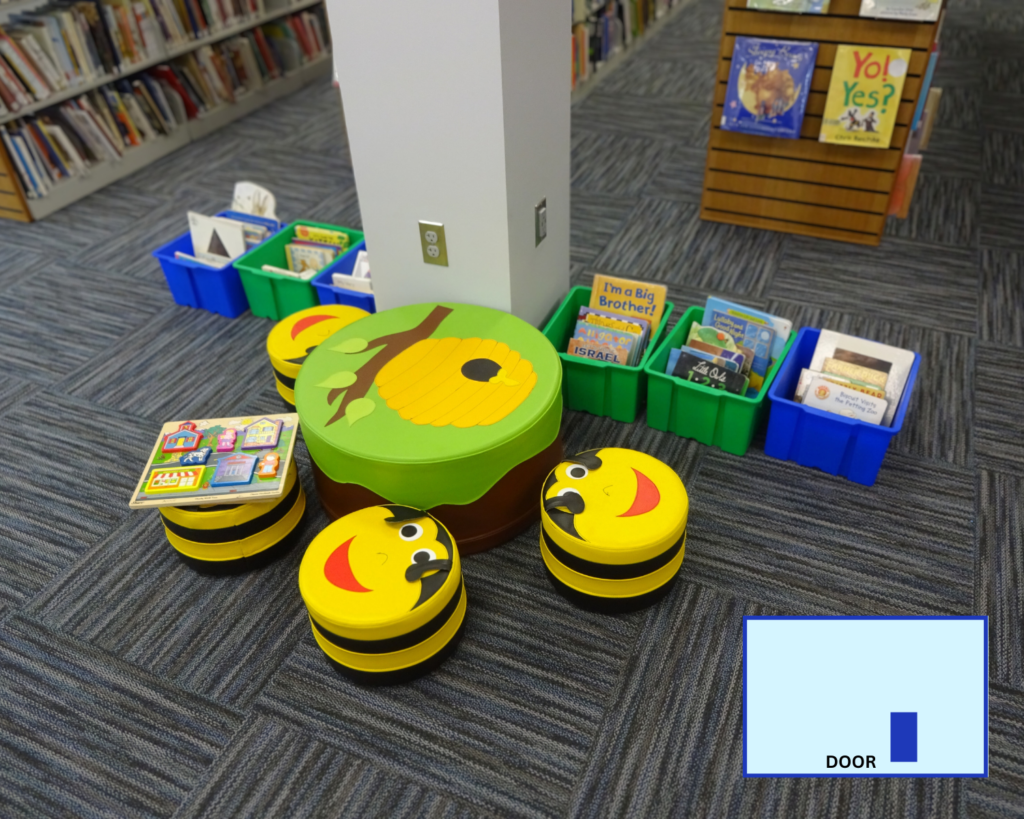 And finally, we offer Board Books for our youngest visitors!
Children's Room Staff:
Dorothy Esparo – Children's Services Coordinator
Cathy Van Epps – Children's Services & Program Specialist
Children's News and Notes:
---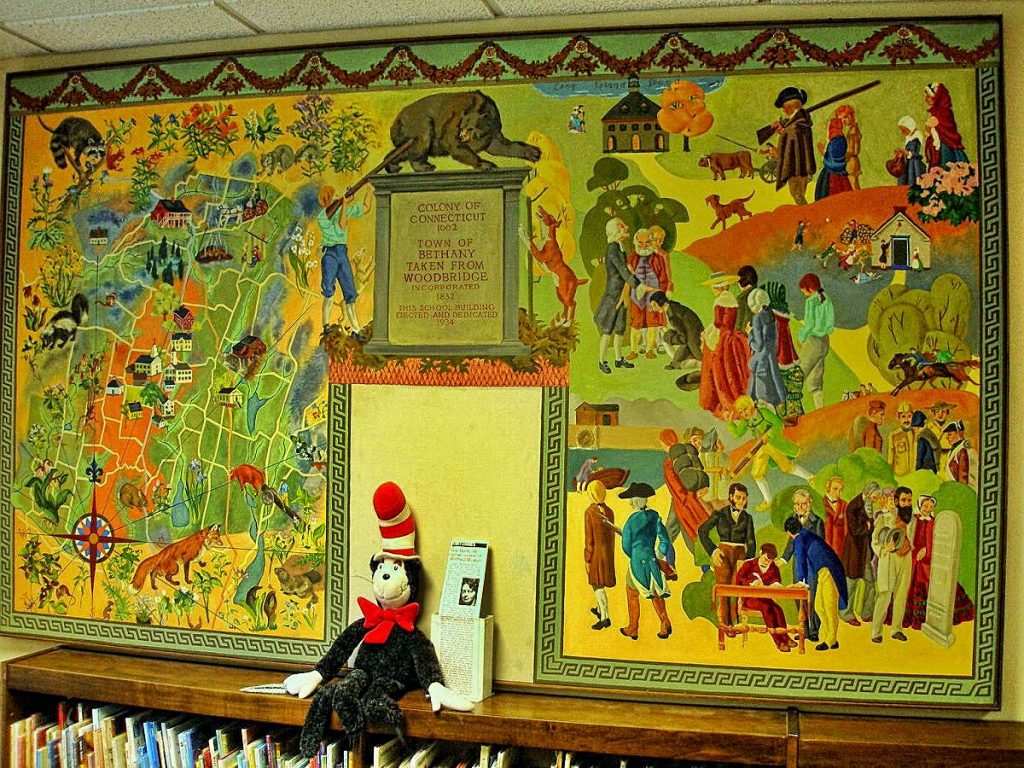 This mural was in the original Children's Room, and is planned to be moved into the renovated room.
It is a replica of a WPA (Works Progress Administration) project that depicts the history of Bethany and Woodbridge.