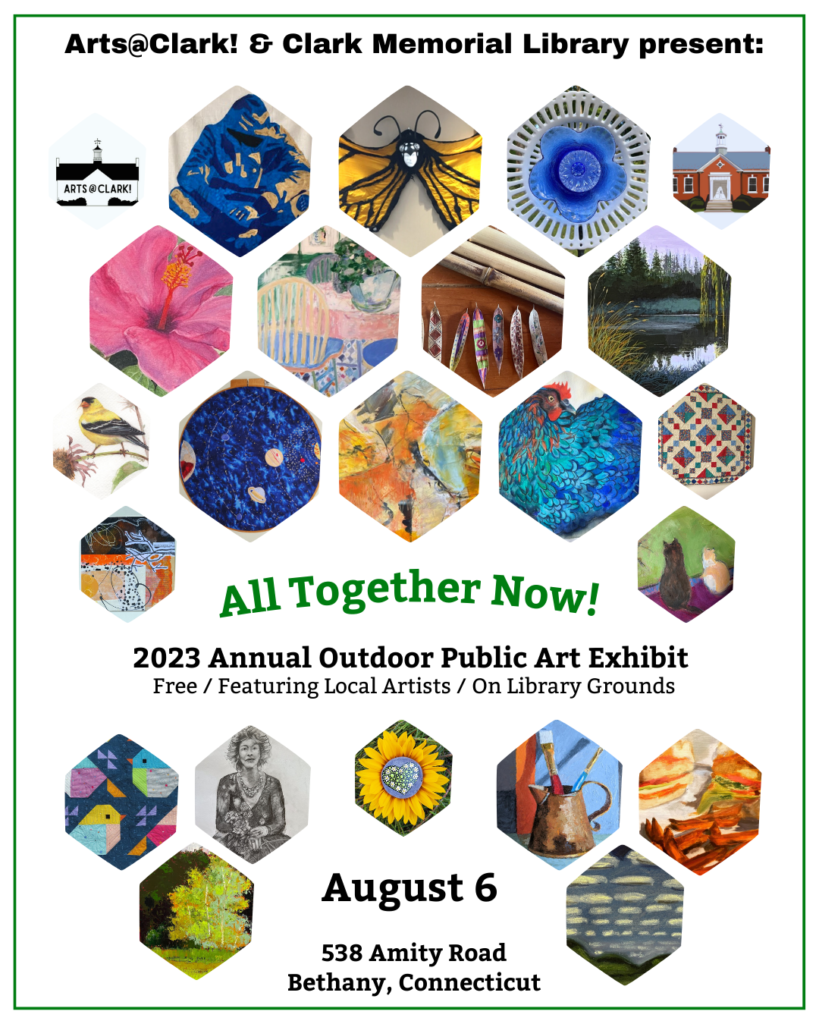 Arts@Clark! and Clark Memorial Library are proud to present the Fourth Annual Public Art Exhibit! The event will take place on Sunday, August 6th, from 1:00 to 5:00 PM, and is free to attend; parking will be available at the Bethany First Church of Christ (511 Amity Road) and Bethany Historical Society (512 Amity Road).
This free outdoor exhibit will feature works by local artists in painting, sculpture, drawing, quilts, pottery, site-specific installation and more on the Library grounds in scenic Bethany Connecticut. It is part of Clark Memorial Library's summer programming and exemplifies its mission to Engage, Connect, and Grow.
This year's theme of "All Together Now" celebrates how the arts create opportunities to connect and share the unique nature of Bethany in a lively, supportive outdoor experience. Join us as we come together for an afternoon of art exhibits, children's activities, live music, and baked goods. We hope to see you there!