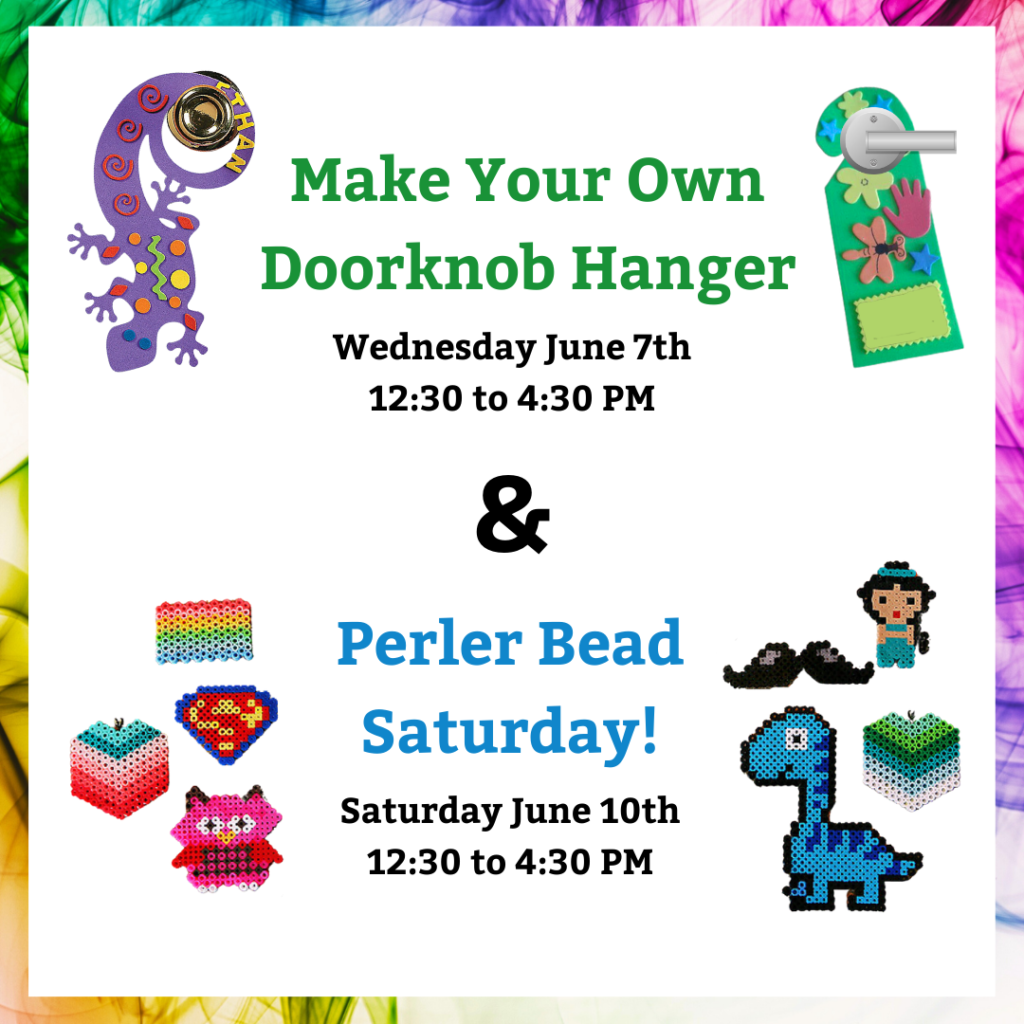 Next week's summer Makerspace activities will be
"Make Your Own Doorknob Hanger" on Wednesday, June 7th, 12:30 – 4:30 PM,
and "Perler Bead Saturday!" on Saturday, June 10th, 12:30 – 4:30 PM.
Children will color and decorate personalized doorknob hangers on Wednesday, and create designs using Perler beads to be fused into fun trinkets on Saturday.
We hope to see you there!