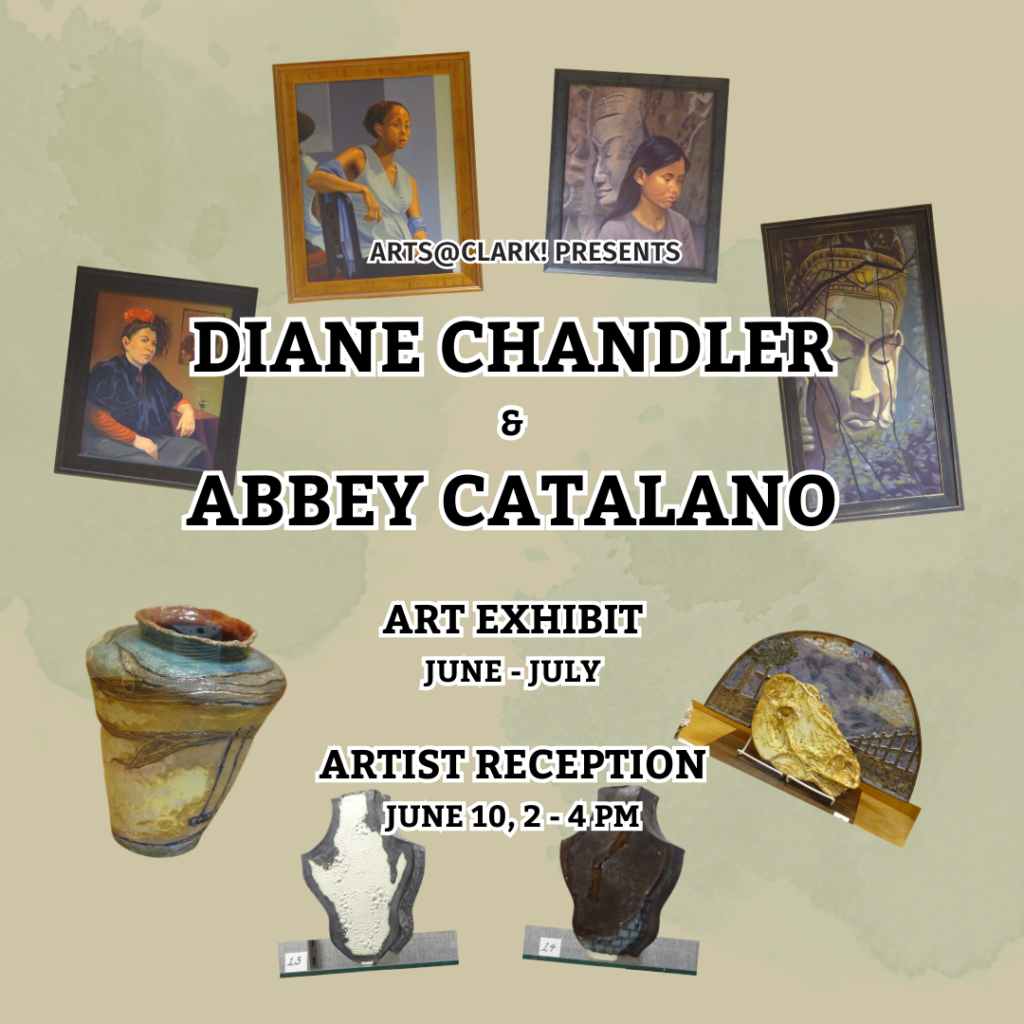 A reception will be held on Saturday, April 10 with the local artists featured in our Arts@Clark! exhibit for June and July, Diane Chandler and Abbey Catalano.

Diane Chandler is an award-winning representational painter who resides in Wallingford, CT. After several years of focusing on portraits, she has been experimenting with other subjects; plants, trees, landscapes. She aspires to create arresting images that invoke a visceral reaction with viewers.

Abbey Catalano just completed her junior year as a Ceramics major at Massachusetts College of Art and Design in Boston, MA. Her work has been featured in several juried exhibitions at MASS Art. This past year she attended a week-long workshop in clay at Haystack Mountain School of Crafts in Maine as well as the National Conference for the Education on Ceramic Arts in Ohio. A resident of Hamden and graduate of Hamden Hall Country Day School, Abbey has participated in Clark Memorial Library's Annual Summer Outdoor Exhibits in Bethany, CT for the past two years.

Diane's oil paintings are on display in the Community Room downstairs; Abbey's ceramic sculptures are in the display cabinets just outside the Community Room. Come to the reception for a chance to not only see their creations, but talk with the artists themselves!