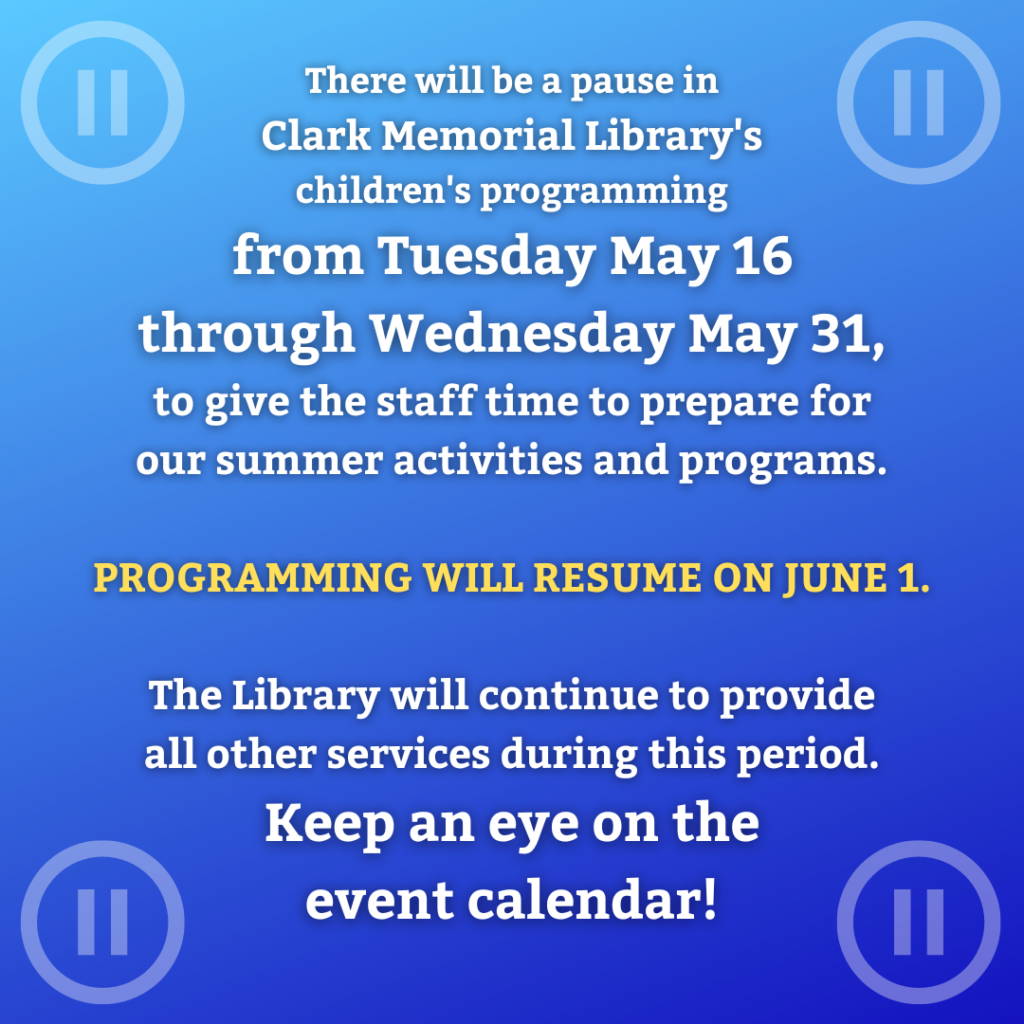 There will be a pause in Clark Memorial Library's children's programming
from Tuesday May 16 through Wednesday May 31,
to give the staff time to prepare for our summer activities and programs.
Programming will resume on June 1.
The Library will continue to provide all other services during this period.
Keep an eye on the event calendar!