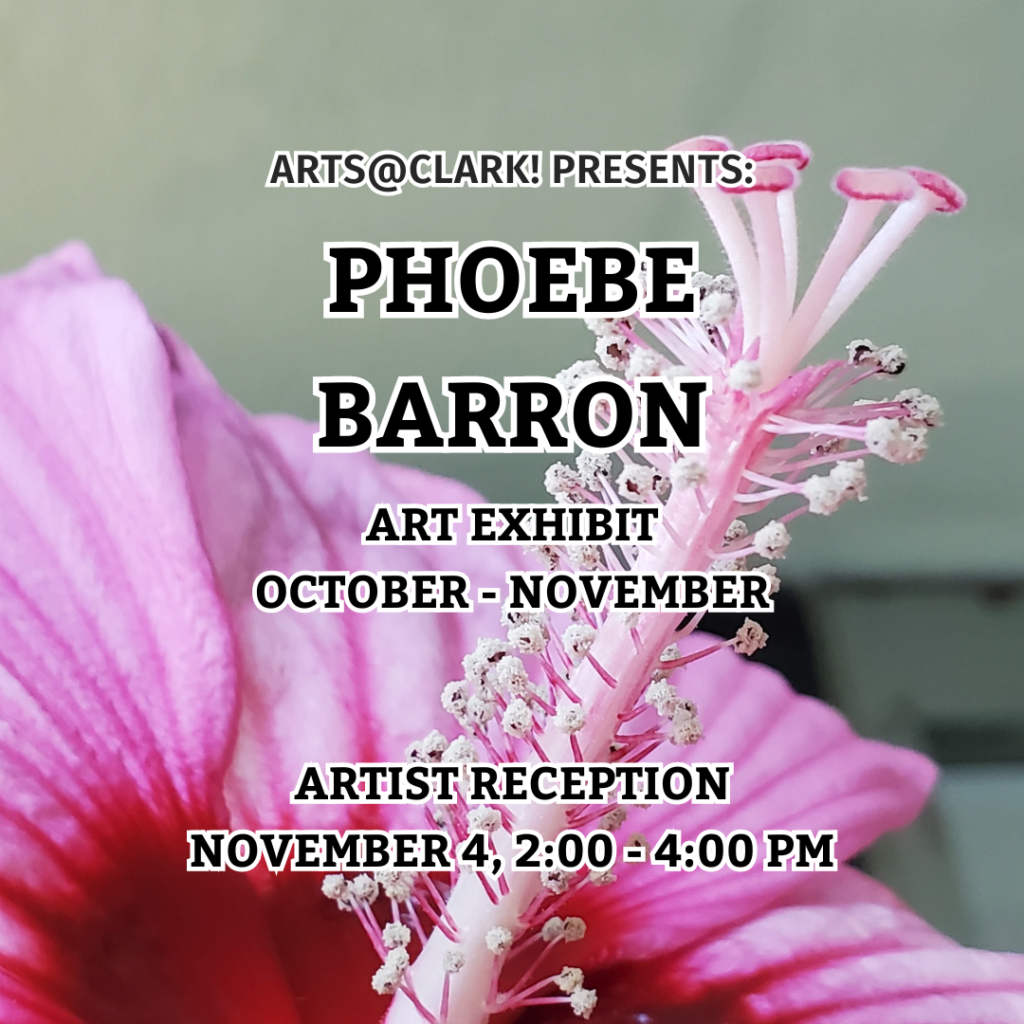 A reception will be held on November 4th, 2:00 – 4:00 PM for the local artist featured in our Arts@Clark! exhibit for October and November, Phoebe M. Barron.

Phoebe, a New Haven resident, will have a two-part photography exhibit:
· Lines, Angles, and Reflections in Architecture
· YES! In My Back Yard – A Much Closer Look
Phoebe is a self-taught photographer who is captivated by angles and reflections in contemporary architecture. As an avid gardener, she also looks at flowers with a very close eye, seeing fine details often not appreciated. She has exhibited her works at City-Wide Open Studios, private galleries, and salons in the Greater New Haven area. A faculty member at Neighborhood Music School for nearly 40 years, Phoebe is excited to show a different aspect of her creativity.