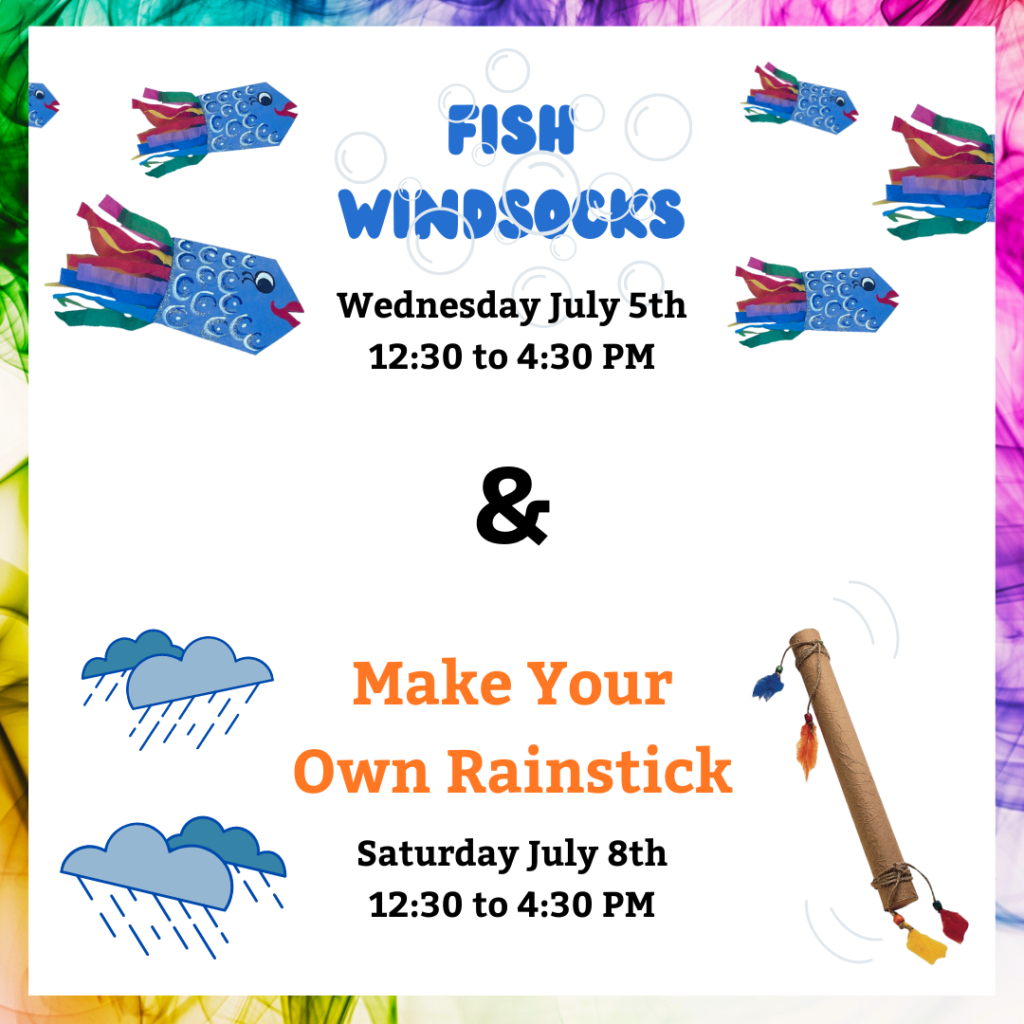 Next week's summer Makerspace activities will be
"Fish Windsocks" on Wednesday, July 5th, 12:30 – 4:30 PM,
and "Make Your Own Rainstick" on Saturday, July 8th, 12:30 – 4:30 PM.
Children will create paper windsocks in the shape of fish on Wednesday, and create rainsticks from paper tubes on Saturday. We hope to see you there!