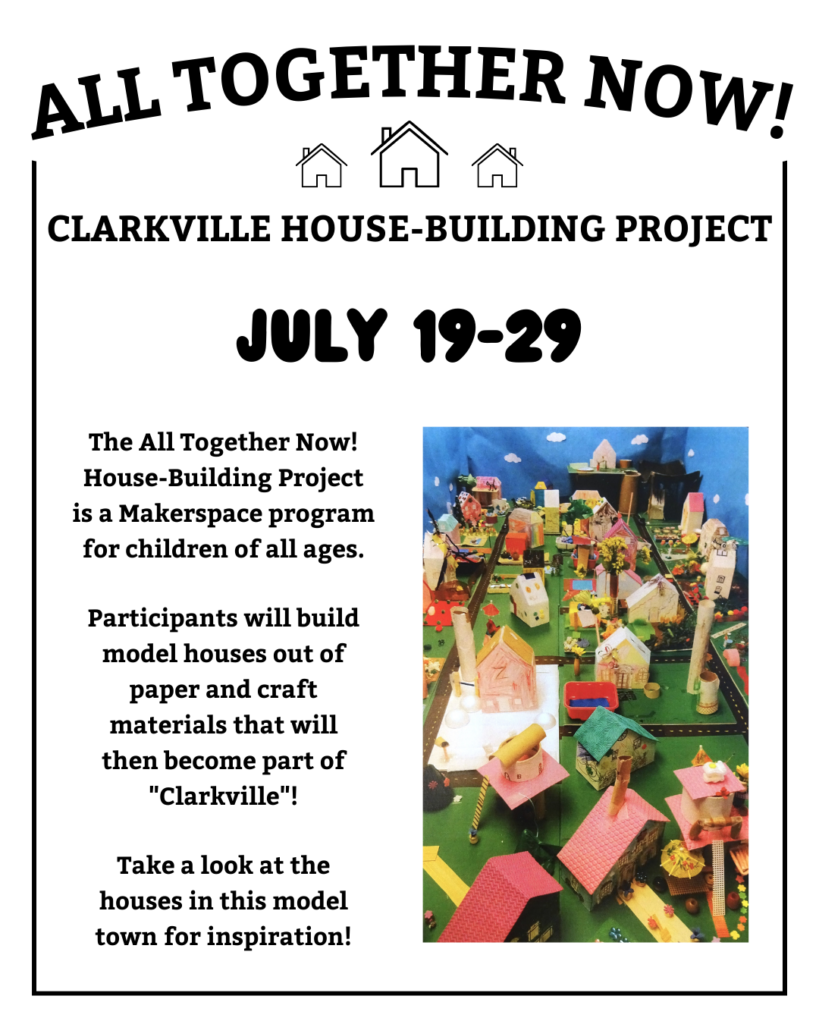 July 19th – 29th
The All Together Now! Clarkville House-Building Project
is a Makerspace program for children of all ages.
Participants will build model houses out of paper
and craft materials that will then become part of "Clarkville"!
Take a look at the houses in this model town for inspiration!