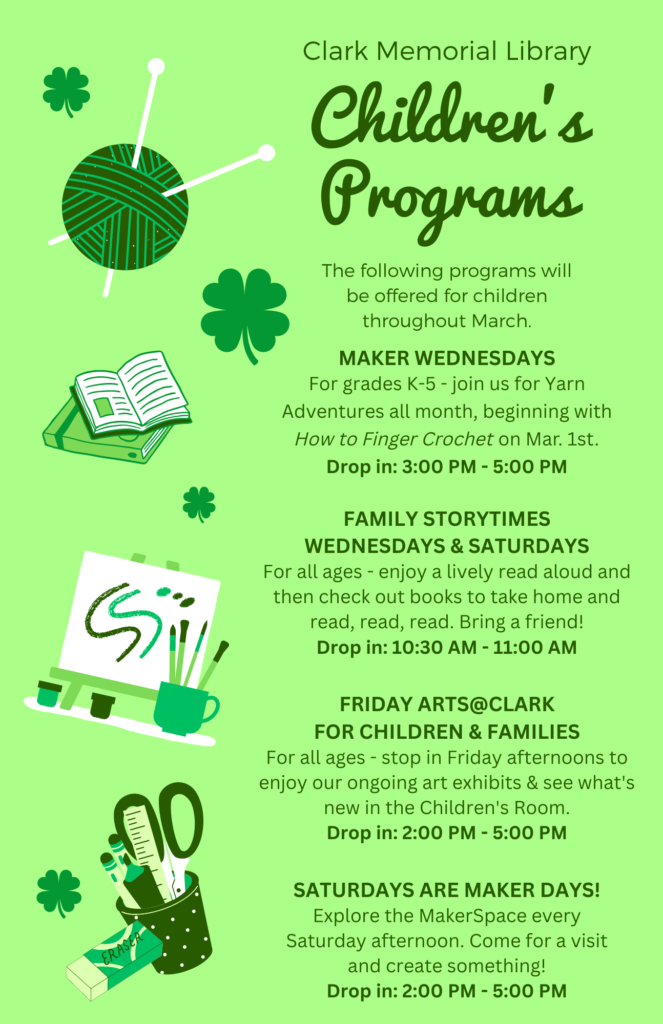 Clark Memorial Library Children's Programs
The following programs will be offered for children throughout March:

Maker Wednesdays
For grades K-5. Join us for Yarn Adventures all month, beginning with How to Finger Crochet on Mar. 1st. Drop in: 3:00 PM – 5:00 PM.

Family Storytimes – Wednesdays and Saturdays
For all ages. Enjoy a lively read aloud and then check out books to take home to read, read, read. Bring a friend! Drop in: 10:30 AM – 11:00 AM.

Friday Arts@Clark for Children and Families
For all ages. Stop in Friday afternoon to enjoy our ongoing art exhibits and see what's new in the Children's Room. Drop in: 2:00 PM – 5:00 PM.

Saturdays are Maker Days!
For all ages. Come explore the Makerspace every Saturday afternoon. Come for a visit and create something! Drop in: 2:00 PM – 5:00 PM.