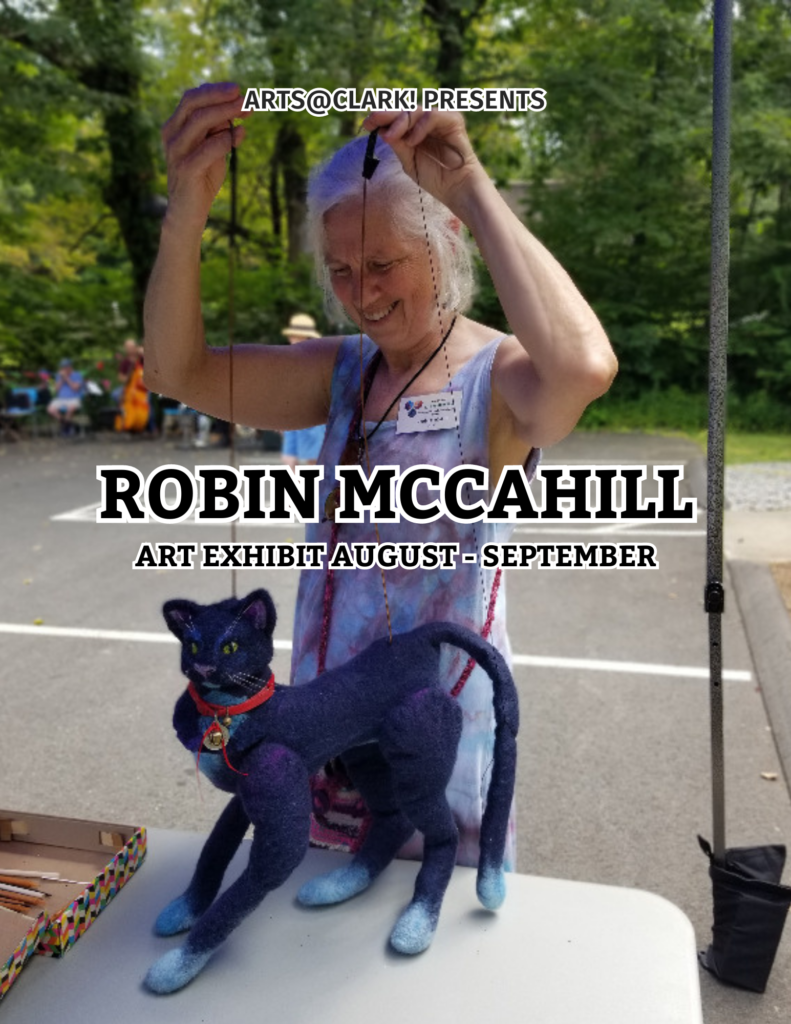 Our Arts@Clark! exhibit for August and September will feature the works of local artist Robin McCahill. She will also be hosting a crafting workshop in mid-September, so keep an eye on our Event Calendar!

Robin is from Thomaston, Connecticut. She is a fiber and felting artist who enjoys exploring its two- and three-dimensional qualities. Her work is inspired by nature, textures, colors, creatures, myths and legends, magic, science, and mechanics. She designs and builds props and puppets for performers, as well as performing herself and creating wearable art and home décor.

Robin has been Art Director for Cheshire Youth Theater for 5 seasons, directing kids in plays like Lion King Jr., Singing in the Rain, Moana, Matilda, and coming soon, Shrek Jr. the Musical! She also hosts workshops for both children and adults at Artsplace in Cheshire, as well as libraries, schools, colleges, museums, art centers, rehab centers, and at her studio. She is a bike-fitting specialist and owner of Intuit Bike Fit LLC, and is a licensed massage therapist.