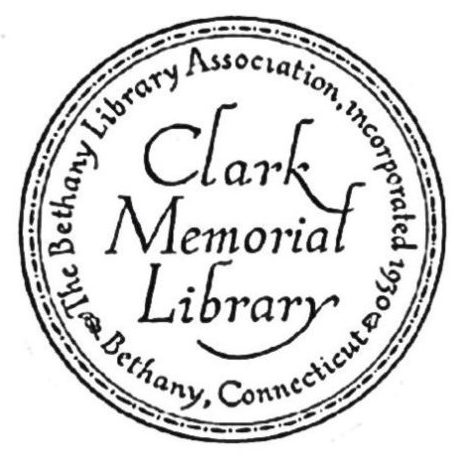 Bethany Library Association
Clark Memorial Library
Technology and Internet Policy
---
In order to meet the information needs of Bethany citizens, Clark Memorial Library provides access to the Internet through wired and wireless connections.
In compliance with requirements of the Children's Internet Protection Act, Clark Memorial Library filters all Internet access provided by the Library. Adult patrons age 18 years and older may choose to disable the filter for unrestricted Internet access for any lawful purpose that meets Clark Memorial Library's policies and guidelines.
Guidelines for Computer and Internet Use:
Parents/guardians of children under 18 are responsible for their children's use of the Internet.
Computers are available on a first-come, first-served basis.
No more than two people are permitted at any workstation.
The Library reserves the right to limit the amount of time permitted at a computer.
The Library reserves the right to terminate an Internet session at any time for inappropriate use.
Users may not change settings and configurations of computers.
When listening to something on the computer, the use of headphones is required. The Library does not supply headphones.
The availability of staff to offer technical assistance with computers or the internet may be limited.
Patrons assume responsibility for any personal information released on Library computers. Library computers may not be secure and may be accessible to others.
Use of the Library's computers or internet connection constitutes an acceptance of its policies. Any violation of Library policies may result in suspension or loss of computer, internet or Library privileges.
Approved by Bethany Library Association 6/22/2021.