---
Artists in Conversation is a new remote program presented by Clark Memorial Library to provide a connection between local artists and the Bethany community. This online series will occur the last Thursday of each month and will include a 30 minute presentation of an artist's work with time for conversation and Q&A from the public.
Take some time out of your routine to connect and explore the arts with your creative neighbors!
---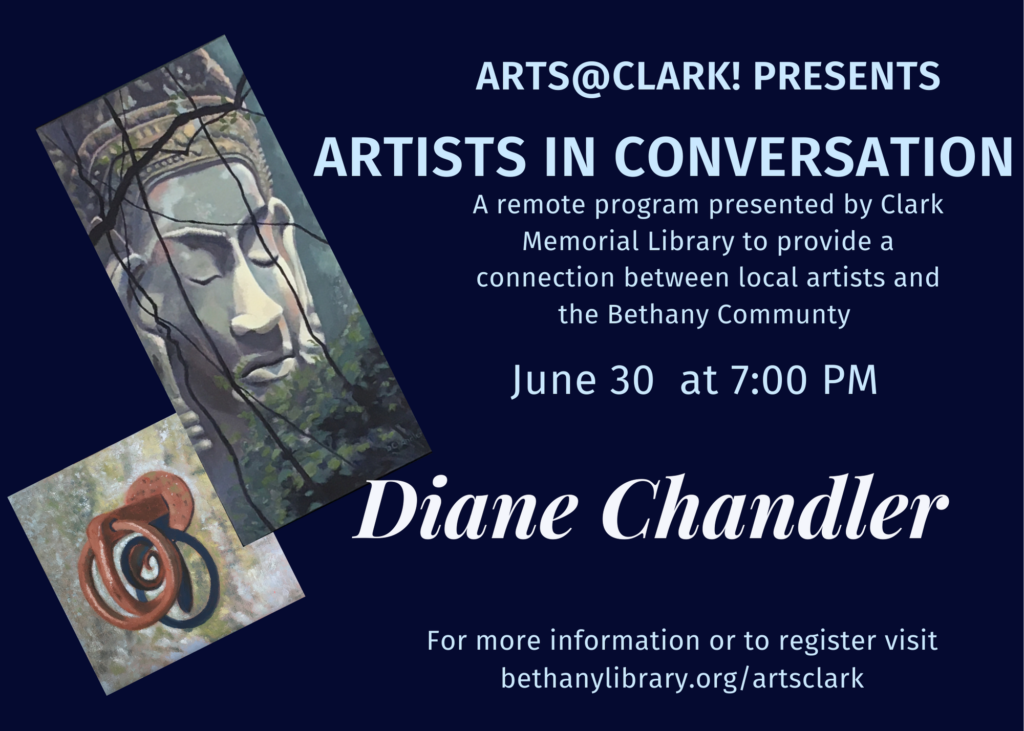 Diane Chandler
Artist Statement:
Wallingford artist, Diane Chandler, received a BS in Medical Technology from WCSU (Western CT State University) in 1979 and worked for Yale University for several years as a lab technician. During this time she took drawing classes at Creative Arts Workshop and eventually enrolled at Paier College of Art. She devoted herself full time to her art studies and graduated in 1992 with a BFA in Illustration. Painting took a back seat while she raised two daughters but it is now back to being a primary focus.
Diane has won numerous awards for her paintings, most notably being featured on the Competition Spotlight page in the May 2017 issue of The Artist's Magazine.
Diane is currently the President of the Brush & Palette Club (a portrait painting group) and is on the board of the Hamden Art League. She is also a member of the Lyme Art Association, the Clinton Art Society, the New Haven Paint & Clay Club and the Arts & Crafts Association of Meriden.
"I never tire of observing light as it strikes a form. My medium is typically oil and my subjects range from people to plants and ancient ruins. Lately I have experimented with landscapes as well, in order to join in the camaraderie (and discomforts) of plein air painting. In my portraits, I aspire to go beyond likeness and reveal mood or character, with occasionally, a bit of humor thrown in."
---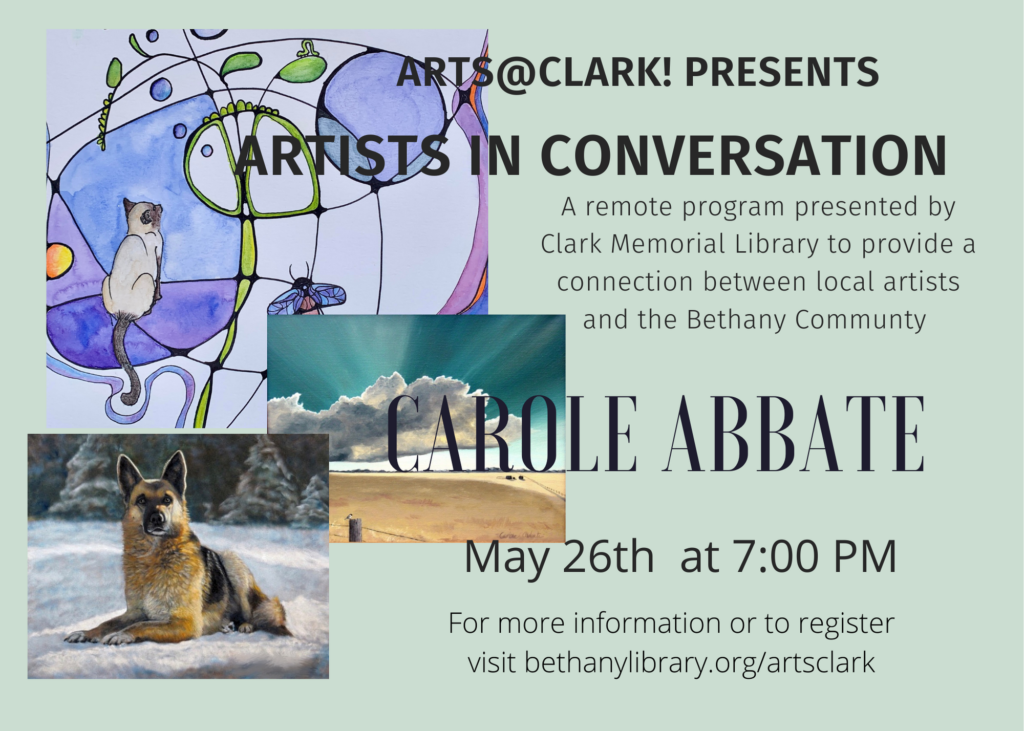 Carole Abbate:
Artist Statement:
Tranquil scenic views, quiet moments with God's creatures or a moment of fantasy, Carole can paint in a way that draws you into the painting and makes you want to be there and stay awhile. Carole has been painting for over 40 years, but sporadically during her early years as her time was divided between family, her nursing career and farm life. Now, since she moved from Eastern Washington to Connecticut, she can devote full time to her painting as she expands her mediums and techniques working in acrylic, oil, pastel and watercolor using the medium that best suits the subject.
"My largest sources of inspiration are God's creations adding a bit of my own imagination to the mix. I lived in the Pacific Northwest for 45 years where I was fortunate enough to have horses, donkeys, llamas, sheep, goats, pigs, ducks, geese, chickens, dogs, cats and one parrot (but not all at once). I was also surrounded by wildlife and scenic country. I moved to Connecticut in 2013 and I find this state to be incredibly beautiful and inspirational."
---
Catherine Lenoci:
Artist Statement:
I am a mixed media artist who lives in Shelton with my husband. I recently retired from my position as a physical therapist for a home health agency.
My artistic journey began over 30 years ago, when a friend got me hooked on rubber-stamping and card making. Since then, I have taken many in-person and on-line classes for painting, mixed media, book-making and stitching. About 8 years ago I started to work in an art journal, which is a great outlet to express thoughts about what is happening in my life and experiment with different techniques. I continue to make cards, I have also made altered books and collage canvases to give to people for special occasions.
I find inspiration in almost everything, but especially nature, my family and travel. I am eternally grateful to my family, who all encourage my artistic endeavors, and especially my husband, who does not complain about my addiction to buying art supplies!
---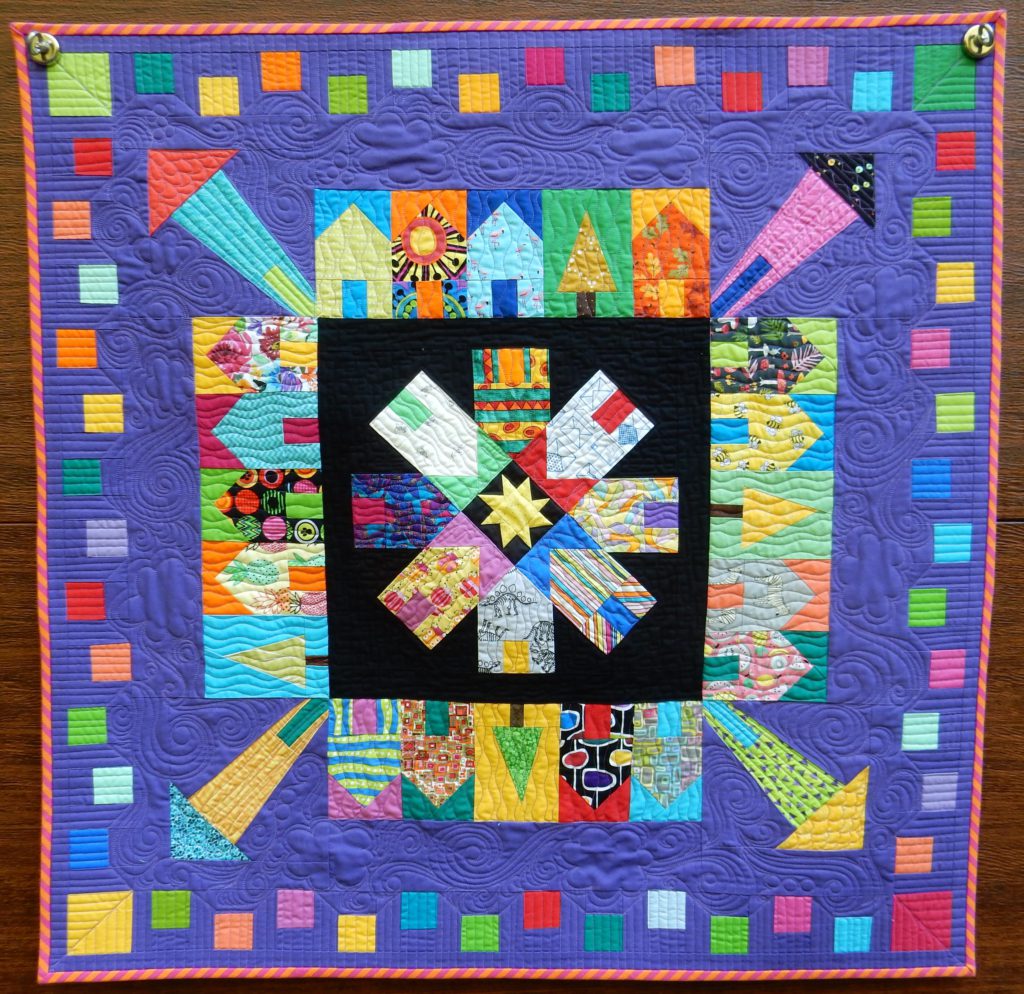 Wendy Frieden:
Artist Statement:

I have been creating with fabric and textiles since I was a young girl. Both of my grandmothers were expert seamstresses and my mother is a seamstress and fabric artist. From these women, I learned many techniques including dressmaking, tailoring, embroidery and hand sewing. After many years of clothing design for myself and others, in the 1990's I embraced quilting as my passion and never looked back. I am primarily self-taught, and I find sewing fabrics together to create my art to be very satisfying. As a former software engineer, I enjoy the geometric interplay of shapes and colors that quilting affords. Combining bits of old and new fabric into something beautiful and useful reminds me of the thrift of my grandmothers.
After years of quilting with a small domestic machine, I began longarm quilting several years ago and now create my own quilts as well as help others finish their quilts. My quilts have been exhibited at local shows and galleries, and I have had a quilt exhibited at the National Quilting Museum in Paducah Kentucky. I have also made dozens of quilts for charitable organizations and events.
---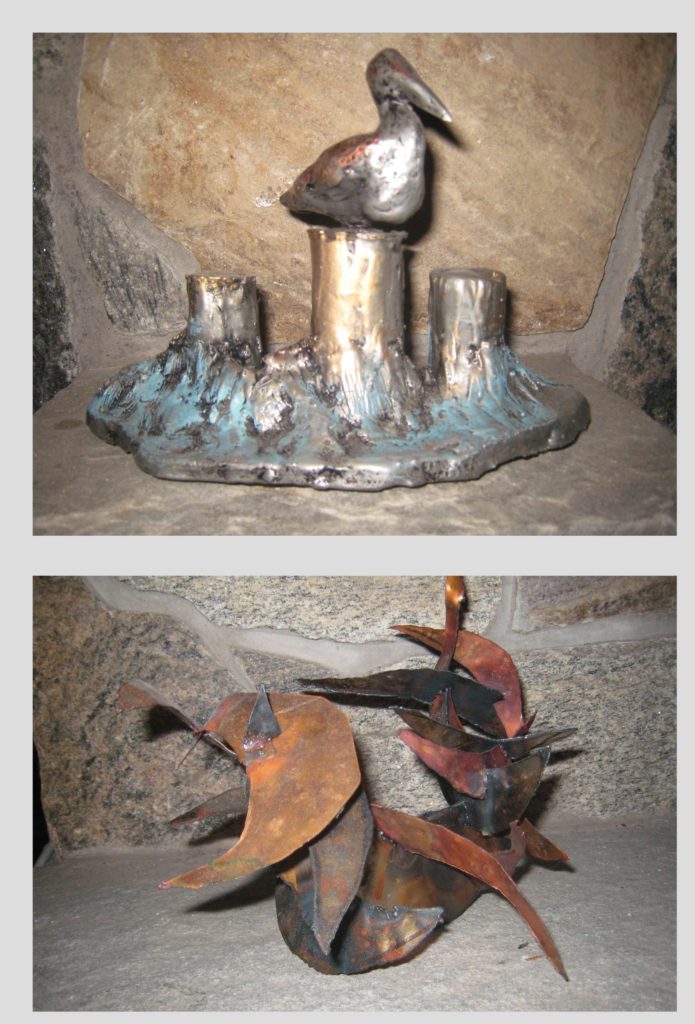 Kieran Hyland:
Studied Painting and Drawing: Creative Arts Workshop with Anne Culver; Lyme Academy of Fine Arts with Jerry Weiss and Michael Viera; Independently with Abbie Rabinowitz, Joan Levy Hepburn
Studied Sculpture: Creative Arts Workshop with Ann Lehman, Eoin Burk; Lyme Academy of Fine Arts with Kimberly Monson
Kieran has exhibited at the Correale Gallery in Rockport Massachusetts, Mystic Art Center, the Creative Arts Workshop and Clark Memorial Library in Connecticut. He also is currently teaching science at the Talcott Mountain Academy in Avon.
Artist Statement:

I find great satisfaction in the creative process. When I'm painting, drawing or sculpting time is suspended and I feel more in touch with my true self. Whether my art is representational or abstract I want the viewer to also enter into that timeless place.
---
Roberta Scott:
Roberta Scott is a maker of fine art (sometimes…). She grew up in the Four Corners area of New Mexico, Arizona, and Utah, on and off the Navajo reservation and military bases. After high school, she went to work for the Forest Service, then served 5 years in the Navy working as an aviation mechanic. In 2005 she started working for Sikorsky Aircraft, married in 2009 and in 2011 put a career on hold to raise two daughters, Sophia and Jane. She moved to Bethany in 2013, and decided to return to school to pursue a dream of being an artist – and received a BFA in Sculpture at Lyme Academy College of Fine Arts, University of New Haven in 2019. She launched the web based gallery https://www.robertascott.art in 2020. Roberta remains a full time mother, learner, and artist, out of her home studio in Bethany CT.

Artist statement:

My work is just that, work. With every painting, sculpture, drawing or print I make, I work to improve my skill, and convey my regard. Concentrating on line, form, value contrast, and composition. Generally my work is intuitive, inspired by the moment, history, or simply the general splendor of the world — in a medium that I feel will communicate the context effectively.
---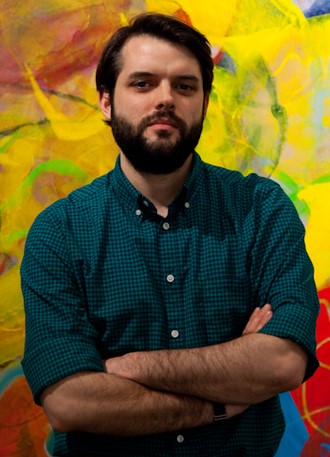 James Vanderberg:
James Vanderberg was born and raised on Long Island, New York. His work continues to hearken back to the waterways and beaches of this landscape. A recent transplant to the Bethany area, James enjoys painting from nature, making a connection between the figure and landscape.

James received his M.F.A. from CUNY Hunter College in 2008, creating large-scale abstract paintings, for which he earned the Hunter College Tony Smith Award for exceptional graduate work. While at Hunter he was also awarded the Luetz / Riedel Fellowship for exchange travel to L'ecole Des Beaux Arts in Paris, France.
Currently James is the Educator for Grades 9-12, University and Academic Outreach at the Yale Center for British Art where he teaches both art history and studio programs. James has also taught as an adjunct professor at Fordham University in the Bronx, NY, Nassau Community College, Trestle Gallery in Brooklyn, and P.I. International Art School in Seoul, South Korea. He was Director of the Visual and Performing Arts Department at Saint John's Preparatory School from 2013-2020.
His artwork is collected nationally and recent paintings and works on paper are available at Gallery Gris in Hudson NY.