---
Artists in Conversation is a new remote program presented by Clark Memorial Library to provide a connection between local artists and the Bethany community. This online series will occur the last Thursday of each month and will include a 30 minute presentation of an artist's work with time for conversation and Q&A from the public.
Take some time out of your routine to connect and explore the arts with your creative neighbors!
---
May 27 – 7:00 PM
Clark Memorial Library Virtual Community Room
Register Here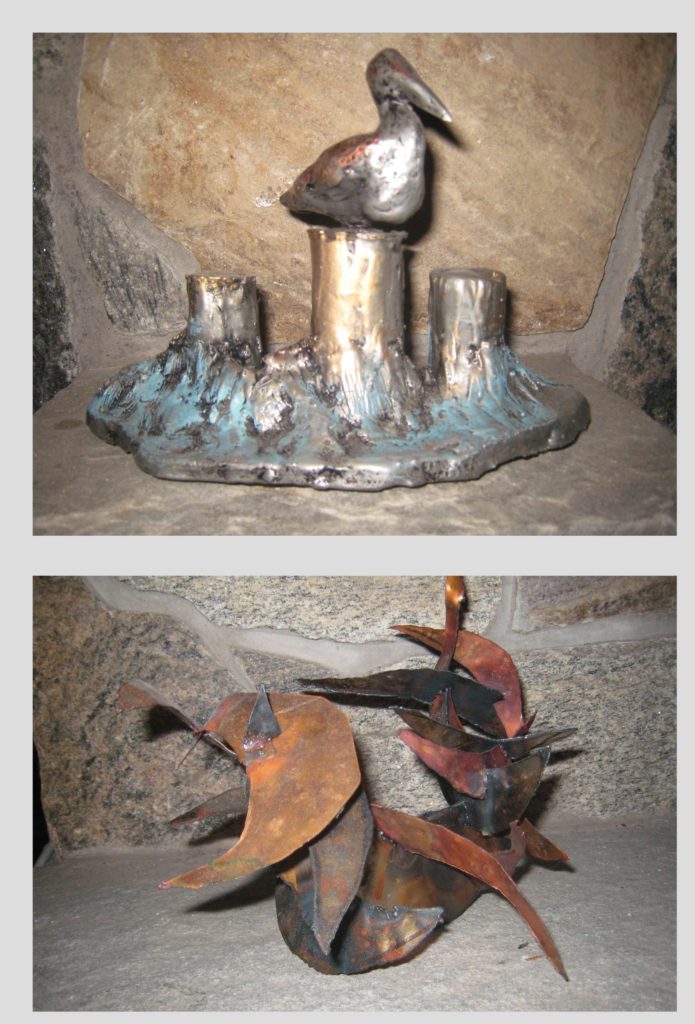 Kieran Hyland:
Studied Painting and Drawing: Creative Arts Workshop with Anne Culver; Lyme Academy of Fine Arts with Jerry Weiss and Michael Viera; Independently with Abbie Rabinowitz, Joan Levy Hepburn
Studied Sculpture: Creative Arts Workshop with Ann Lehman, Eoin Burk; Lyme Academy of Fine Arts with Kimberly Monson
Artist Statement:

I find great satisfaction in the creative process. When I'm painting, drawing or sculpting time is suspended and I feel more in touch with my true self. Whether my art is representational or abstract I want the viewer to also enter into that timeless place.
---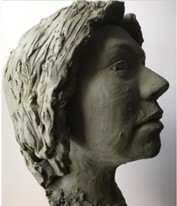 Roberta Scott is a maker of fine art (sometimes…). She grew up in the Four Corners area of New Mexico, Arizona, and Utah, on and off the Navajo reservation and military bases. After high school, she went to work for the Forest Service, then served 5 years in the Navy working as an aviation mechanic. In 2005 she started working for Sikorsky Aircraft, married in 2009 and in 2011 put a career on hold to raise two daughters, Sophia and Jane. She moved to Bethany in 2013, and decided to return to school to pursue a dream of being an artist – and received a BFA in Sculpture at Lyme Academy College of Fine Arts, University of New Haven in 2019. She launched the web based gallery https://www.robertascott.art in 2020. Roberta remains a full time mother, learner, and artist, out of her home studio in Bethany CT.

Artist statement:

My work is just that, work. With every painting, sculpture, drawing or print I make, I work to improve my skill, and convey my regard. Concentrating on line, form, value contrast, and composition. Generally my work is intuitive, inspired by the moment, history, or simply the general splendor of the world — in a medium that I feel will communicate the context effectively.
---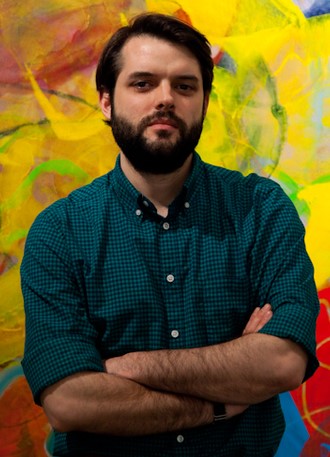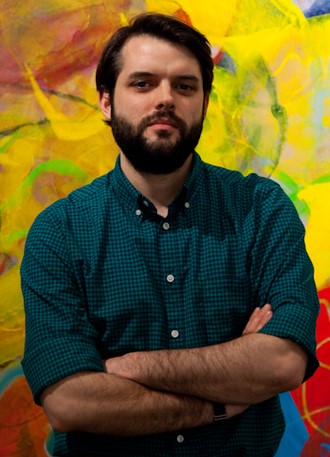 James Vanderberg was born and raised on Long Island, New York. His work continues to harken back to the waterways and beaches of this landscape. A recent transplant to the Bethany area, James enjoys painting from nature, making a connection between the figure and landscape.

James received his M.F.A. from CUNY Hunter College in 2008, creating large-scale abstract paintings, for which he earned the Hunter College Tony Smith Award for exceptional graduate work. While at Hunter he was also awarded the Luetz/Riedel Fellowship for exchange travel to L'ecole Des Beaux Arts in Paris, France.
Currently James is the Educator for Grades 9-12, University and Academic Outreach at the Yale Center for British Art where he teaches both art history and studio programs. James has also taught as an adjunct professor at Fordham University in the Bronx, NY, Nassau Community College, Trestle Gallery in Brooklyn, and P.I. International Art School in Seoul, South Korea. He was Director of the Visual and Performing Arts Department at Saint John's Preparatory School from 2013-2020.
His artwork is collected nationally and recent paintings and works on paper are available at Gallery Gris in Hudson NY.