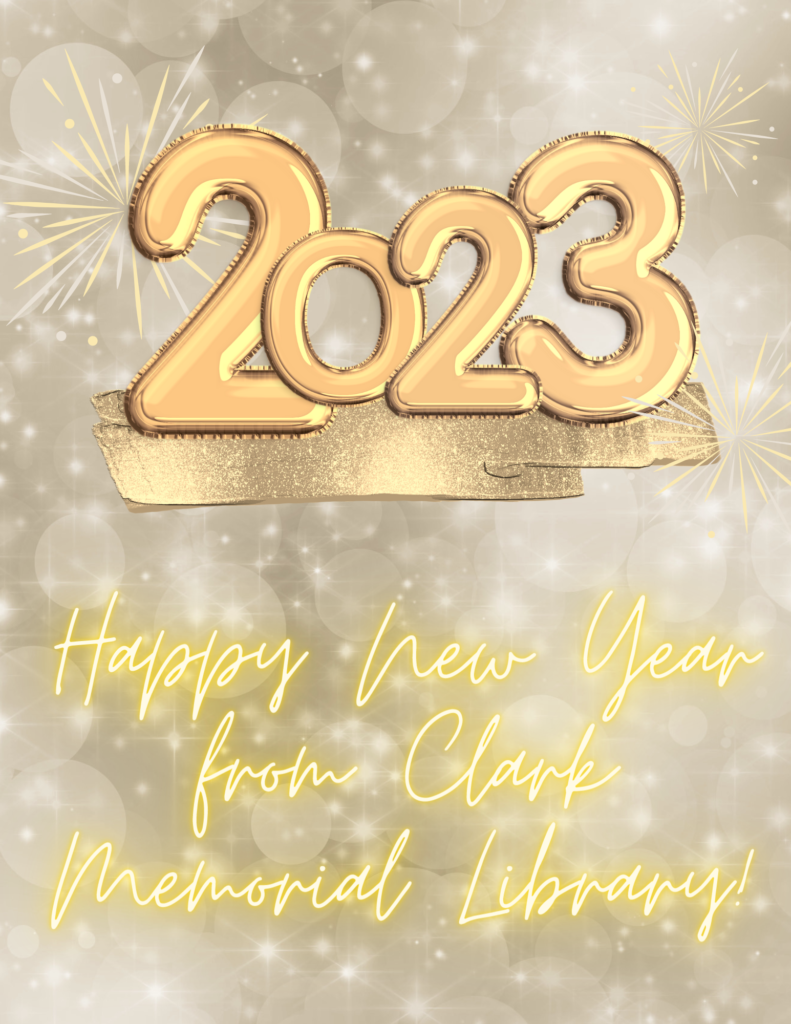 The LION Consortium has compiled lists of its top circulated items of 2022! Check the lists for books and large print below to see what many of your fellow patrons were reading this year, and make sure to check Hoopla, Libby, and Palace for eBook and audiobook editions. Palace even has a special "Top 22 of 2022" collection in its catalog containing almost all of the entries on both lists!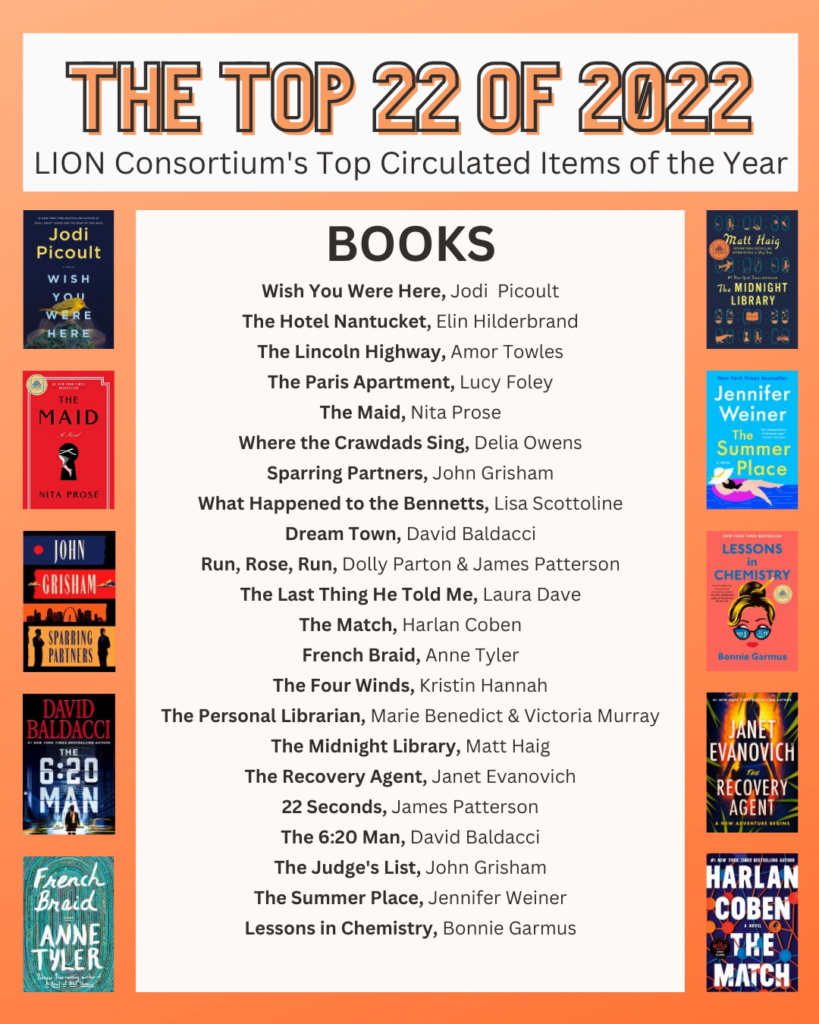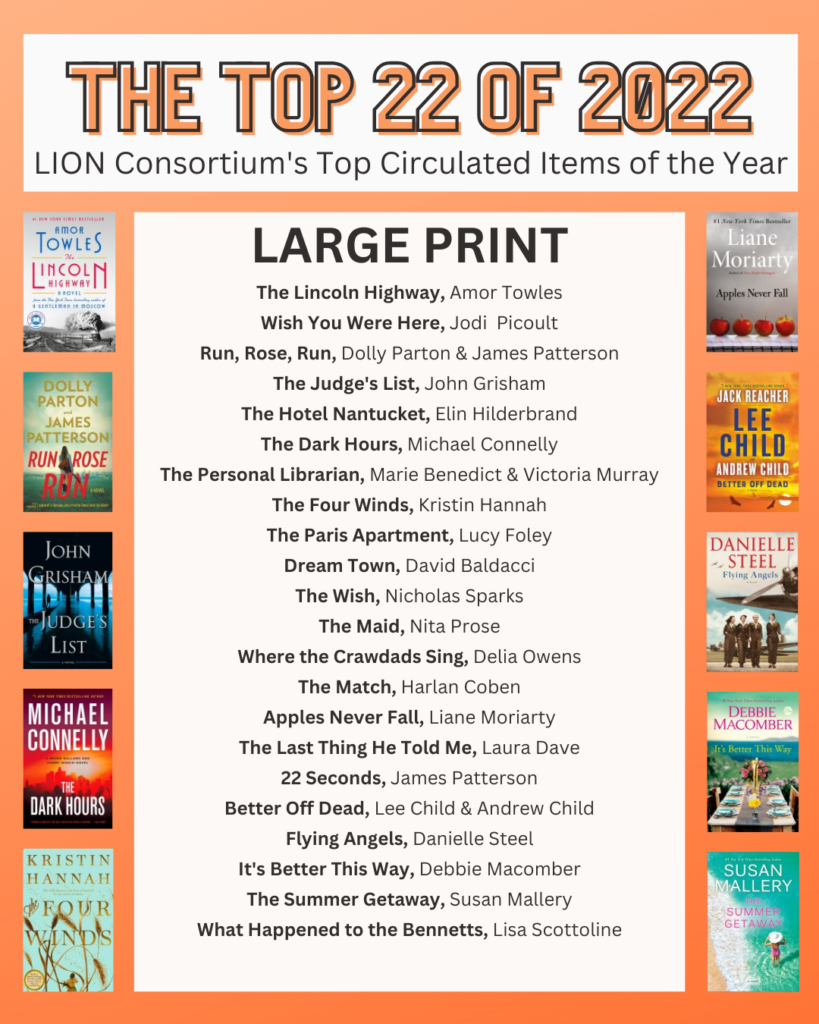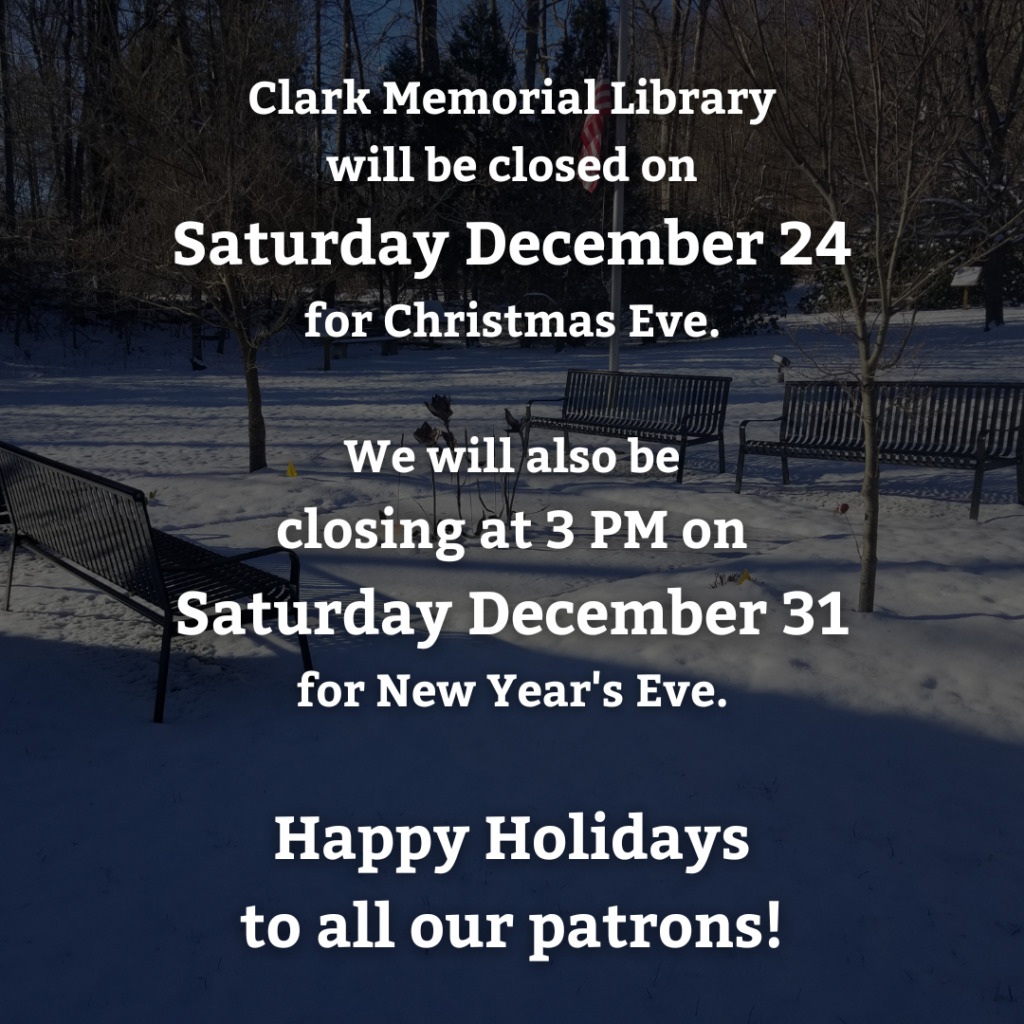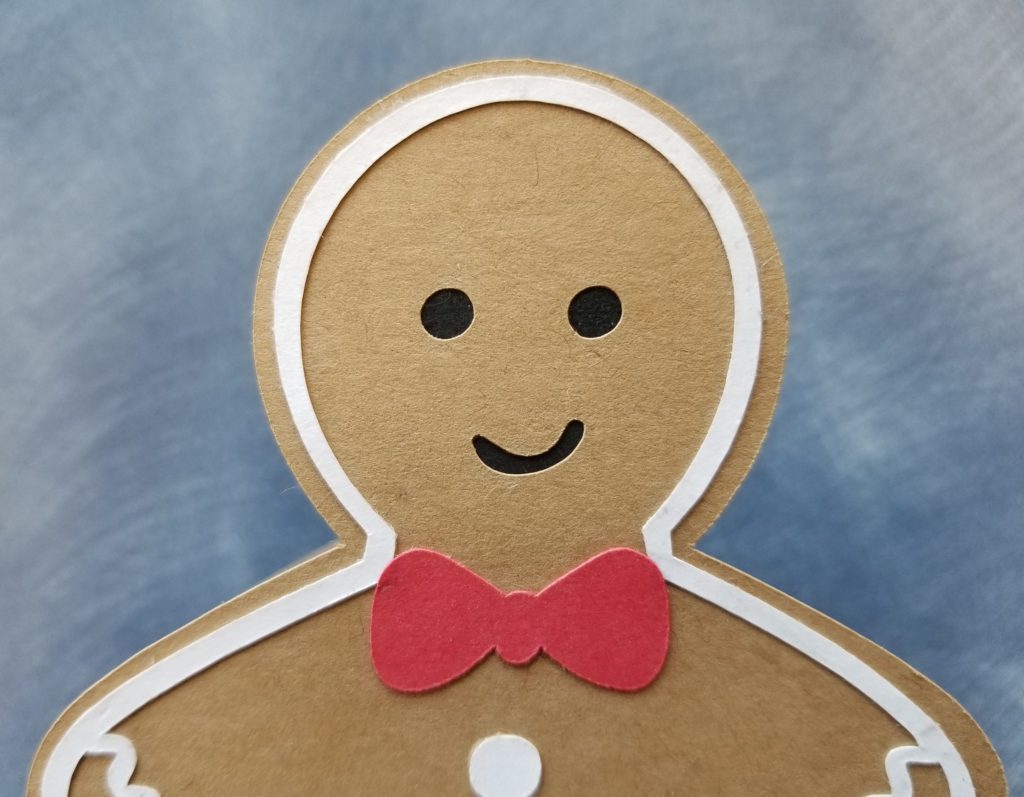 Create a papercraft gingerbread house with a fun surprise inside! This Paper Magic program will take place on Wednesday, December 14th, from 4:00 to 5:30 PM.
Sign-ups are required, and there is a limit of 10 participants; please call the Library at (203) 393-2103 as soon as possible to reserve a spot!

Paper Magic is a series of Makerspace activities run by local artist Ditas Benipayo. Here are a few of the wonderful projects that were created in Fall: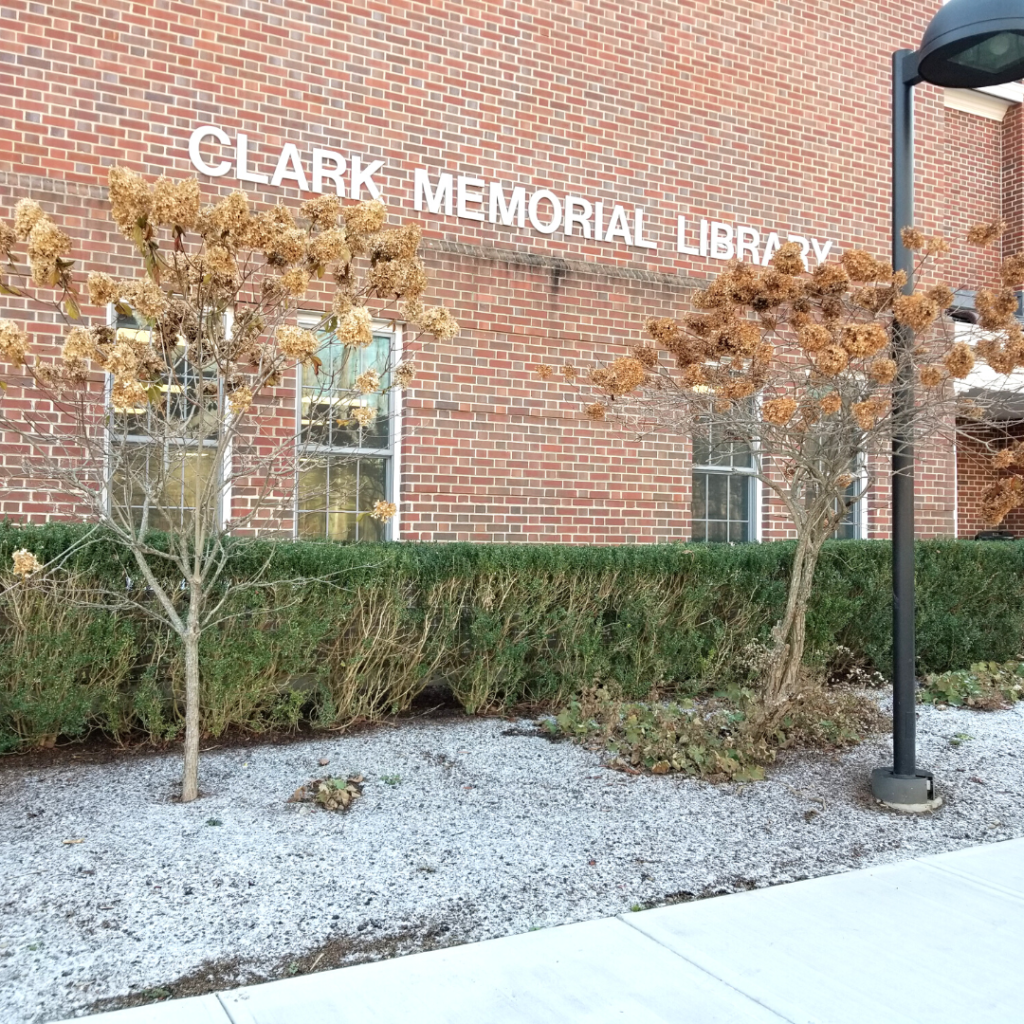 Remember, Clark Memorial Library will be closing at 3 PM on November 23rd, and remaining closed on November 24th & 25th for Thanksgiving. We'll be open again at 10 AM on November 26th. Enjoy the holiday, and this picture of the first snow of the season!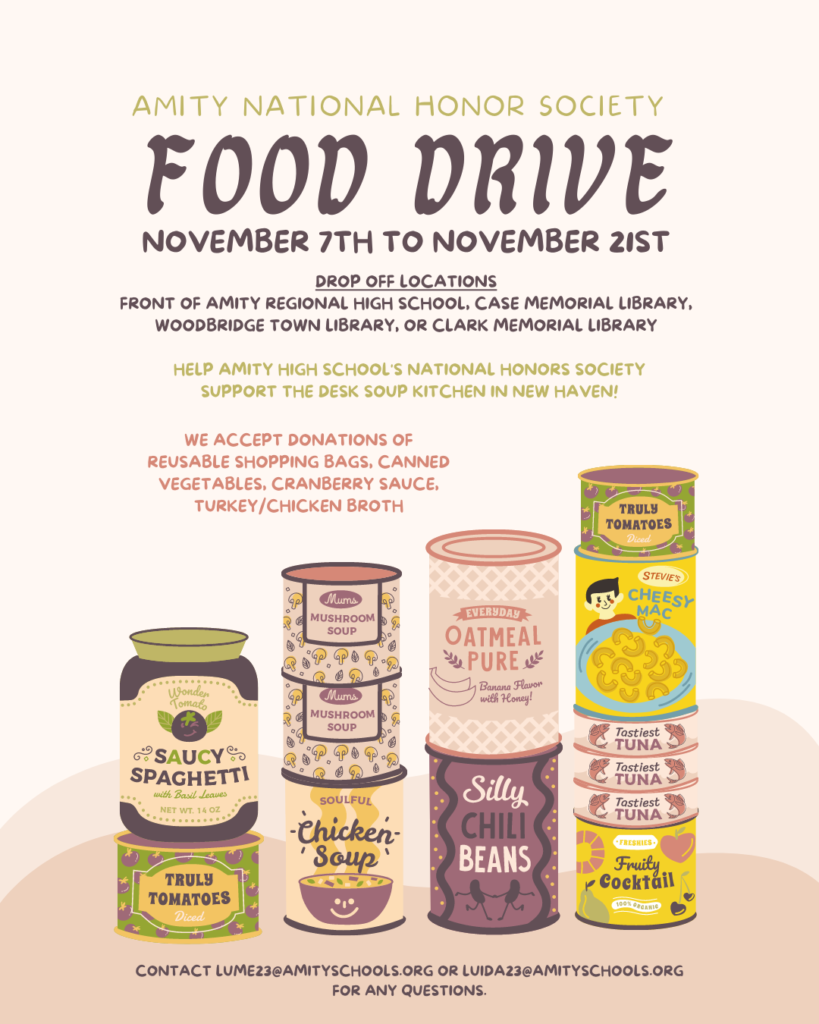 Clark Memorial Library is one of the drop-off points for Amity Regional High School's National Honor Society Food Drive!
Food Drive donations can be put in the box in front of the Friends of the Library nook at the bottom of the stairs. Please restrict donations to reusable shopping bags and unopened, shelf-stable foods like canned vegetables. Thank you for helping us to support our local students and those in need this holiday season!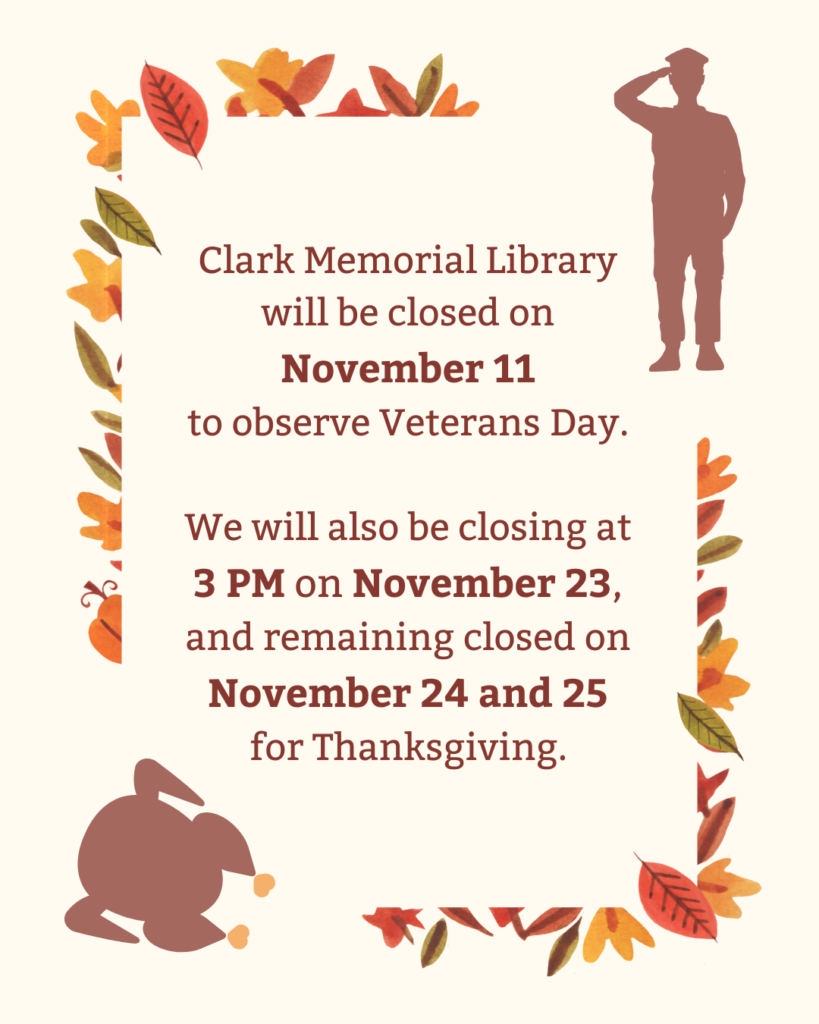 Happy Halloween from Clark Memorial Library!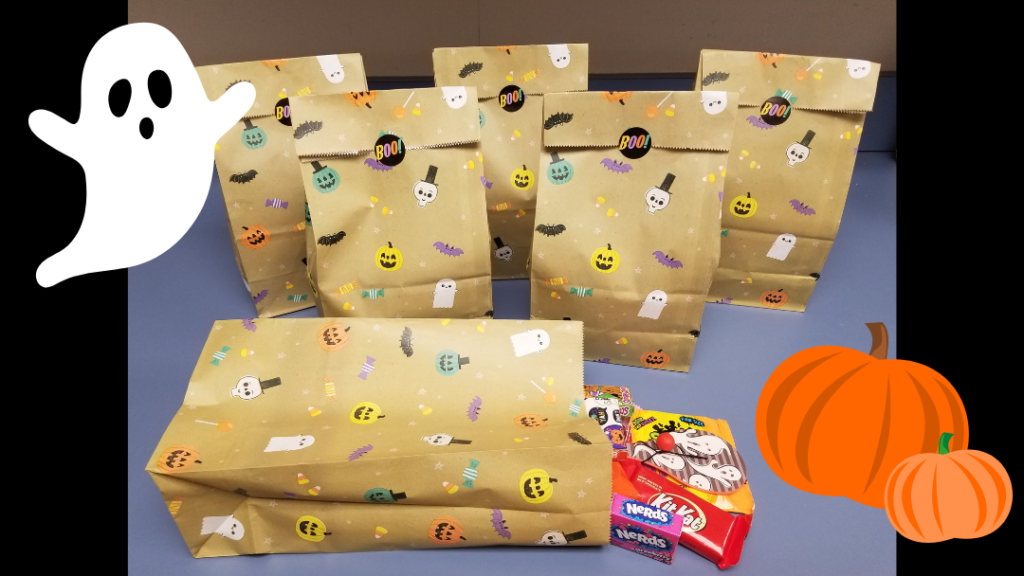 Visitors to the library this week, October 25th through October 29th, can stop by the curbside table to grab a special Halloween trick-or-treat goodie bag (while supplies last). They've got plenty of candy and Halloween-themed toys inside for you to enjoy! Don't forget to visit the storywalk as well, to read about Pig the Pug's Halloween antics.